JANE JIN KAISEN: PARALLAX CONJUNCTURES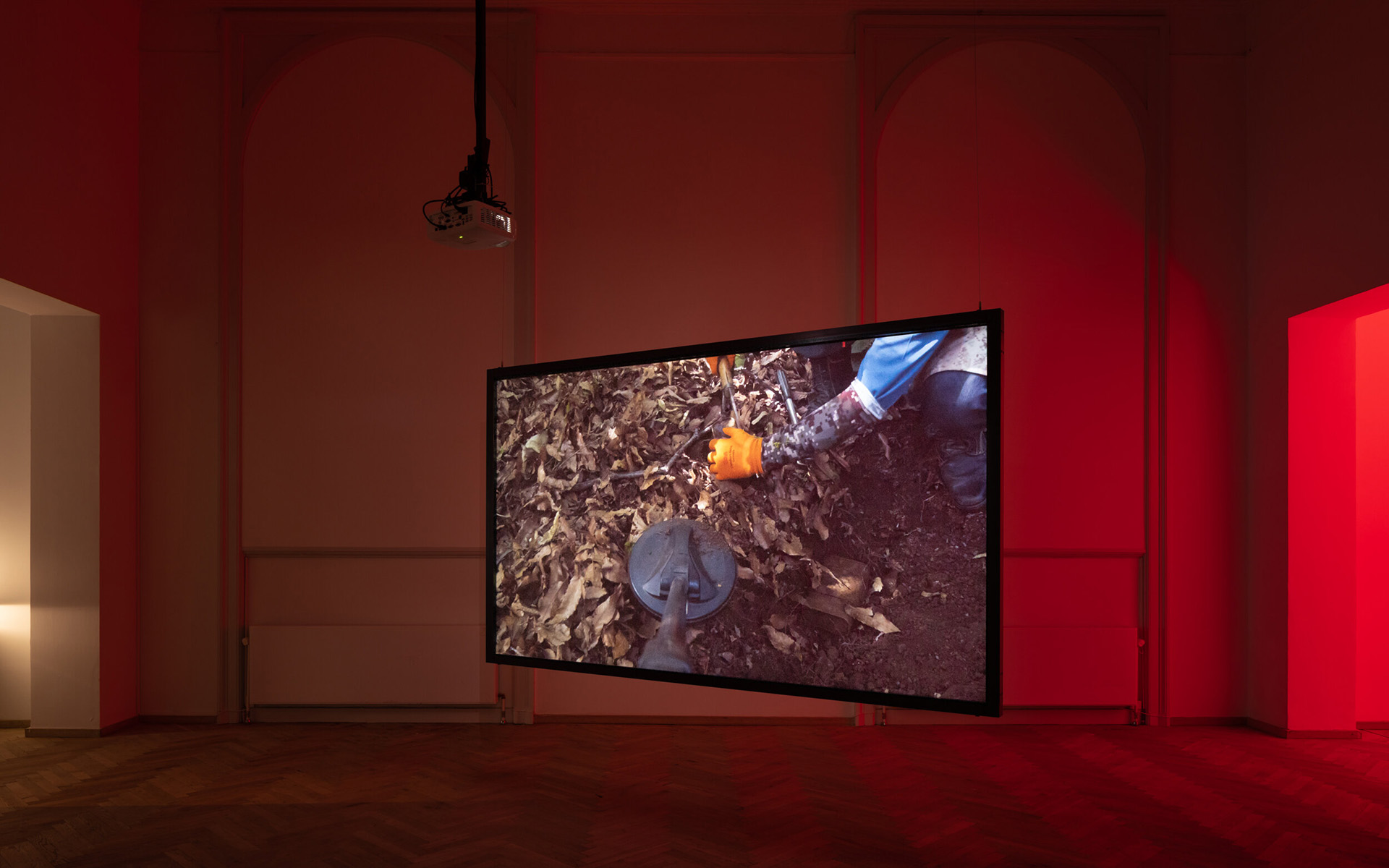 JANE JIN KAISEN:
PARALLAX CONJUNCTURES
NOVEMBER 5, 2021 – JANUARY 30, 2022
---
Parallax Conjunctures presents the work of South Korea-born, Copenhagen-based interdisciplinary artist, Jane Jin Kaisen. Working in video installation, experimental film, lens-based media, text, and archival practices, Kaisen's work is shaped by extensive historical research and community engagement. Kaisen will showcase several recent projects engaging deeply with topics ranging from the Korean War to the role of women in histories of resistance. Among the works being presented in Parallax Conjunctures, the video installation Sweeping the Forest Floor (2020) is centered in the complex legacies surrounding the Demilitarized Zone between North and South Korea.
These projects explore collective memory, borders, and patterns of migration, as applied to the Korean peninsula and the West. Within these contexts, Kaisen presents moving multimedia installations grounded in experimental, artist-led research.
---
Parallax Conjunctures is organized by the Museum of Contemporary Art Detroit in collaboration with Danish Arts in Detroit. Additional support for Parallax Conjunctures is provided by the John S. and James L. Knight Foundation and the Danish Arts Foundation. MOCAD's curatorial fellowship program and related exhibitions and programs are supported by the Ford Foundation.
Image: Jane Jin Kaisen, Sweeping the Forest Floor, 2020. Installation view, Kunsthal Charlottenborg. Courtesy of the artist. Photo: David Stjernholm.