MEMBERSHIP LEVELS
+

BENEFITS
---
Members experience the best of MOCAD through exclusive privileges such as museum and affiliate discounts, free admission to select public programs, invitations to special events, and donor recognition. Your annual membership enables us to offer free admission to all visitors and makes our exciting programming possible. Memberships at the Individual level through Advocate are offered at a 10% discount when auto-renew is selected. Your MOCAD membership card will be mailed to you within 2-4 weeks of purchase. Replacement cards can be obtained in person or by mail for a $5 processing fee.
---
STUDENT
+

SENIOR

$25 (100% tax deductible)
WRITER
+

ARTIST

+

TEACHER

$35 (100% tax deductible)
INDIVIDUAL
$50 (100% tax deductible)
Invitation to exclusive member preview hour for exhibition openings and a program guide delivered to your home, plus:
Personalized MOCAD membership card
10% discount on all items in the MOCAD store
10% discount at Café 78
Double Discount Weekend (20% off MOCAD store items) during the first week in December
Free admission to select public programs
---
DUAL
+

FAMILY

$90 (100% tax deductible)
All benefits of previous levels, plus:
Applies to two individuals + children under the age of 18.
Additional membership cards available upon request.
---
NEW WAVE
$100 ($90 tax deductible)
New Wave is MOCAD's Contemporary Professionals Group
New Wave membership is dedicated to furthering MOCAD's mission by engaging contemporary professionals and art enthusiasts, actively contributing to increasing public awareness of MOCAD and promoting contemporary art in our community.
All benefits of FAMILY + DUAL, plus:
Access to reciprocal benefit programs (Mod/Co, ROAM, and NARM) that provide free admission, store discounts, and other benefits at over 300 participating museums nationwide
Private tour of artist studios, galleries, and project spaces
Opportunities to get involved through planning committees for events and programs
SUPPORTER
$250 ($225 tax deductible)
All benefits of previous levels, plus:
Access to reciprocal benefit programs (Mod/Co, ROAM, and NARM) that provide free admission, store discounts, and other benefits at over 300 participating museums nationwide
Invitations to special museum events and previews
Reserved seating at public programs (reservations must be made in advance)
---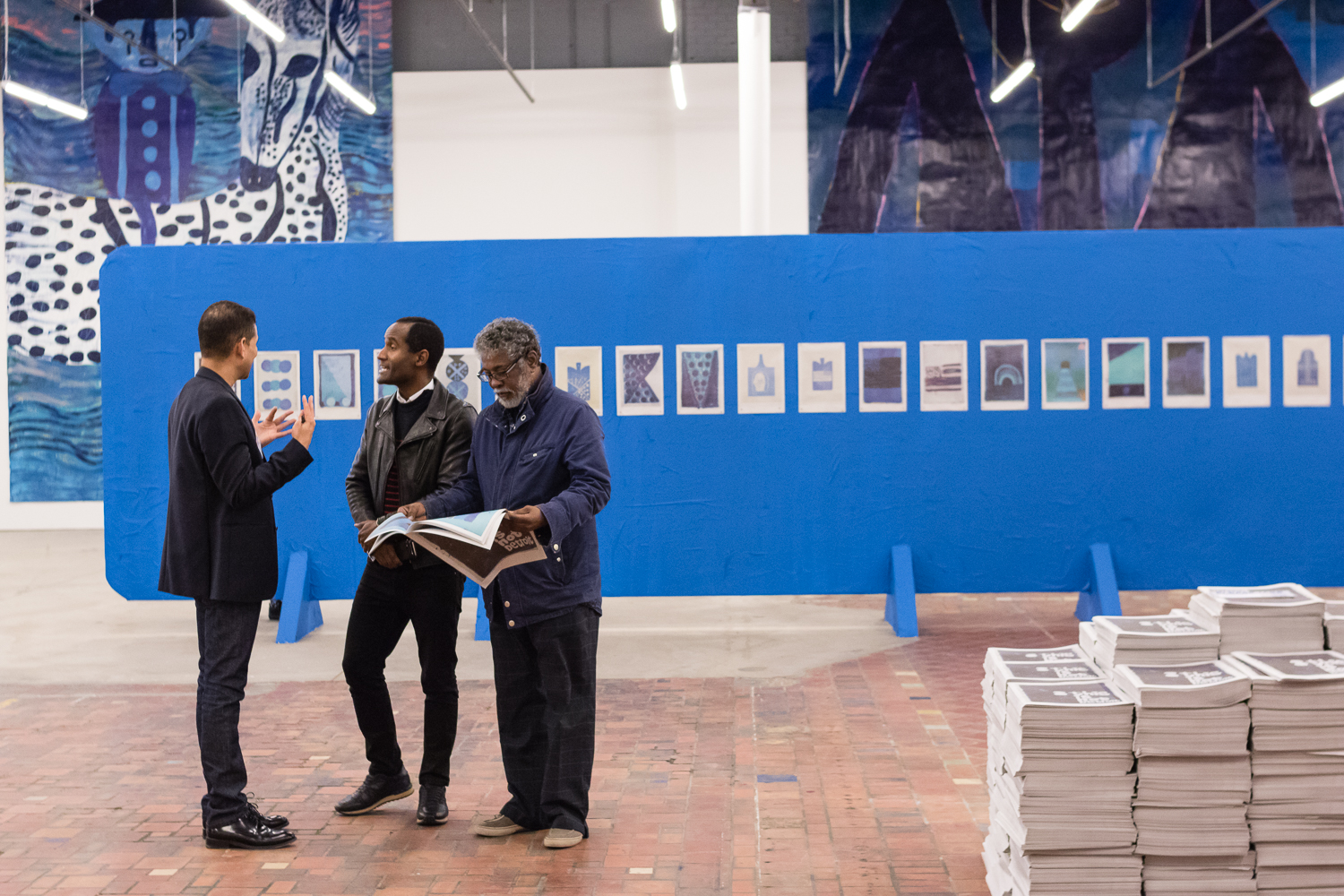 ---
ADVOCATE
$500 ($450 tax deductible)
All benefits of previous levels, plus:
Includes a private exhibition tour led by a staff member from MOCAD's Department of Education, Public Engagement or Curatorial
Includes an invitation to an exclusive public program only for MOCAD members during each exhibition season
---
COLLECTORS CIRCLE
$1,000 ($750 tax deductible)
Collectors Circle aligns emerging and established collectors and patrons with MOCAD's mission of cultivating, supporting, and advancing new voices in contemporary art.
All benefits of ADVOCATE, plus:
Invitations to exhibition previews, artist dinners, special events and programming
Invitations to national and international art fairs
Early preview and advance tickets and table sales to MOCAD's Annual Gala and Art Auction
---
PATRON
$2,500 ($2350 tax deductible)
All benefits of previous levels, plus:
Recognition on the Museum's donor wall
Invitation to an annual membership appreciation dinner
---
INNOVATOR
$5,000 ($4,750 tax deductible)
All benefits of previous levels, plus
Includes a private breakfast with MOCAD's Executive Director
---
BENEFACTOR
$10,000 ($9,500 tax deductible)
All benefits of previous levels, plus
Invitation to private artist dinners