Endowment Fund
---
An endowment gift to MOCAD today provides a brighter picture for our future. When you make a donation to our endowment fund, you give a gift with both immediate and long-term benefits.
Here's how it works: Endowment donations are invested. A portion of the fund is available each year to address immediate needs at MOCAD. The remaining funds are reinvested to ensure indefinite support.
MOCAD's endowment fund is held at the Community Foundation for Southeast Michigan. Learn more on the CFSEM website.
---
Give Marketable

Securities

If you wish to make a gift of securities to our endowment fund, the Community Foundation for Southeast Michigan is able to help you with that. Most often, securities held at a brokerage account can be easily transferred to the Community Foundation. If there are other types of assets that you would like to contribute, please contact the Philanthropic Services Department at the Community Foundation at 313.961.6675.
---
For questions about MOCAD's endowment fund, please contact development@mocadetroit.org.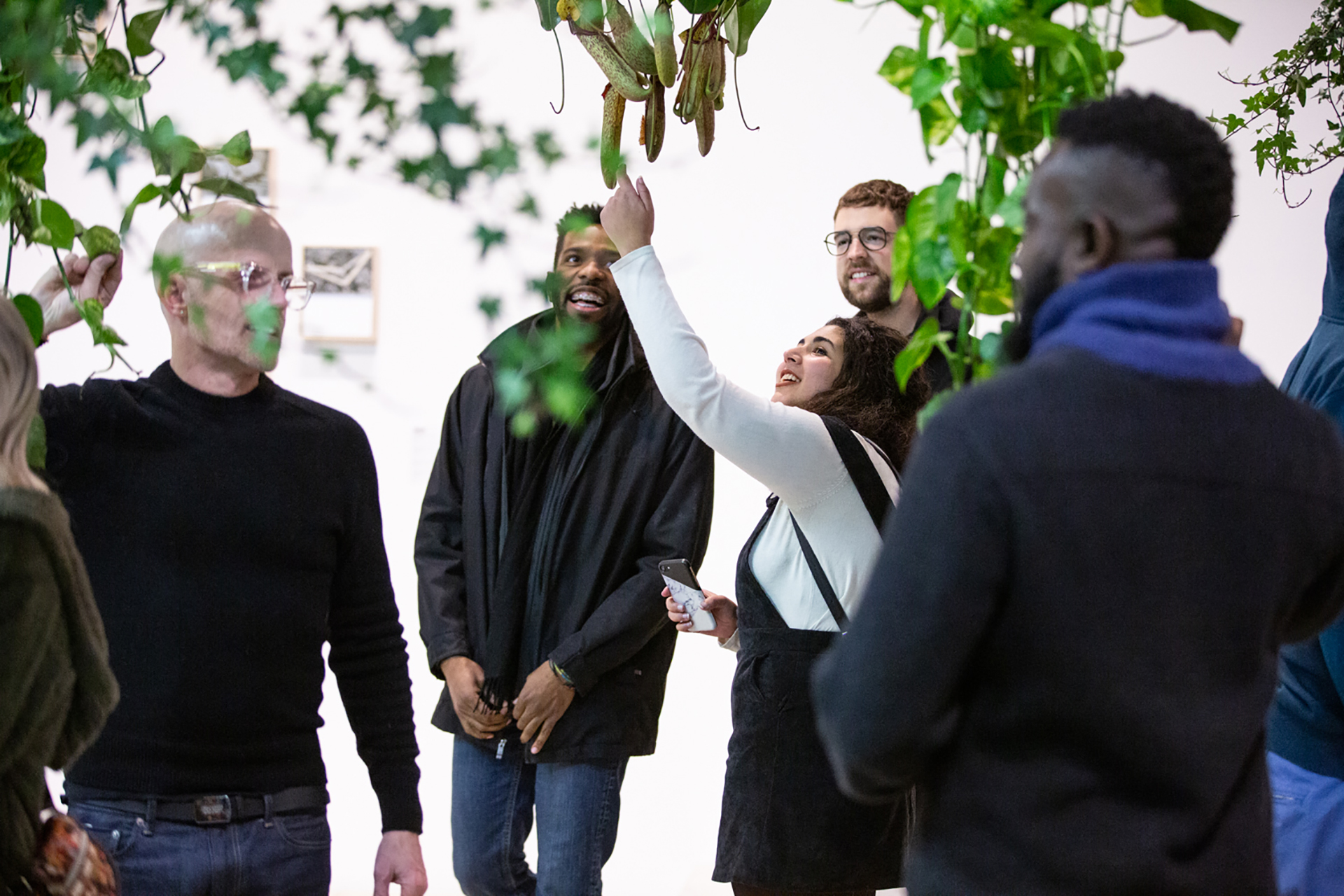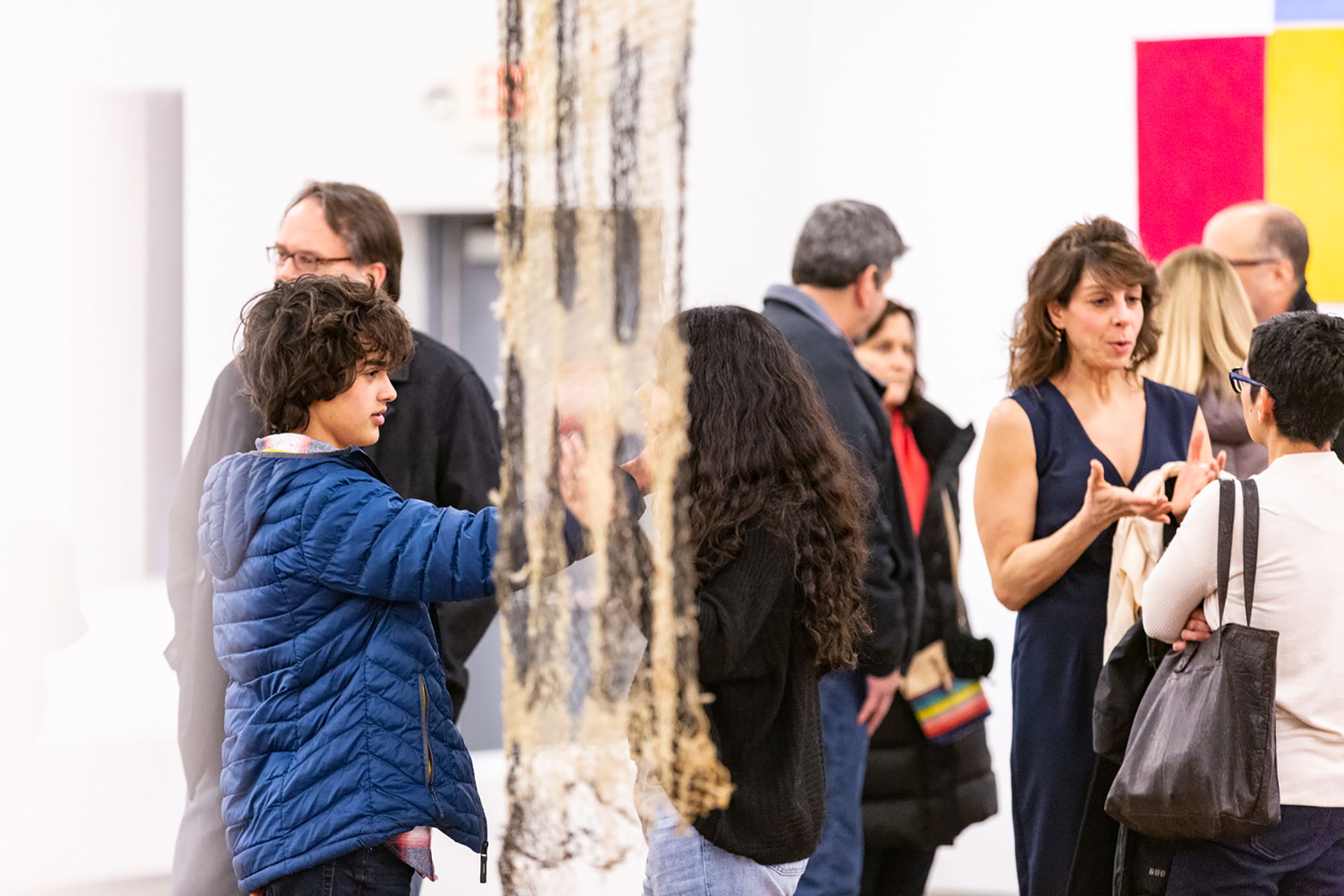 Visitors during the exhibition opening of Unfurled: Supports/Surfaces 1966-1976, 2019, Photo: Trista Dymond