Youth Programs
---
We believe that youth are not just the museum audiences of the future but also the Museum audiences of today. We practice this by offering a multitude of pathways for young people and families to enter the Museum and take up space with their acts of creative exploration and expression. For the seventh year in a row, MOCAD is proud to announce that 100% of Teen Council Members have graduated from high school and are college-bound, with 96% attending the college of their first choice.
MOCAD dedicates itself to long-term youth transformation and development through its programming. Most of all, we help get our youth to college and excited about being leaders in creating a more civic-minded world.
---
TEEN

NIGHTS

Teen Nights are weekend activities so teens can have a safe, engaging time with their friends while participating in educational and literacy-based activities. Teen Nights empower youth and give teens the responsibility to offer their peers art-making, leadership, and enrichment activities. MOCAD provides the space for teens to make decisions collaboratively and work together in a group. Teens also develop critical thinking and reasoning skills through teamwork by engaging their peers, developing budgets, executing the plans, and reflecting on the completed events. Teen Nights also make MOCAD an evening activity and destination spot for youth, and they see the Museum as a place in the community where fun things are happening for them!
---
OPEN STUDIO

PROGRAM: WORKSHOPS

These free workshops provide college readiness and humanities-based training for creativity and innovation. These skill-based workshops provide students with a curriculum to explore creative pathways and prepare for future education after high school. Workshops focus on helping students develop and demonstrate the use and mastery of advanced concepts, formal language, design, and materials. The Workshops also encourage youth to strengthen visual literacy and help them demonstrate problem-solving skills by providing a step-by-step approach to specific issues in projects.
---
YOUTH LITERACY

PROGRAMS

MOCAD's Youth Literacy Programs foster creative discourse between students and engage youth development through self-assured articulation. Over the last year, MOCAD has focused on hosting partner programs and creating unique curriculums centered on reading and writing. Thanks to these partnerships, we have inspired over 15,000 young writers to think broadly, create bravely, and share their voices with the broader community in a nurturing, safe space. We host over twenty schools and organizations across Michigan to compete for the State title poetry slam and help transform the lives of future leaders. Youth literacy programs at MOCAD enable learners to master content, become more self-directed, extend their investigations of personal interests, and assume greater control over their learning.
---
CAMPS
Camp sessions offer an opportunity for youth to focus intensely on developing creative and artistic skills with the support of caring and passionate teaching artists. For days or weeks at a time, youth gather to co-create studio spaces where they produce work independently and collaboratively through various media and disciplines. Camp sessions can include music, architecture, sculpture, animation, illustration, character design, and more. These curriculum-focused enrichment programs team up established professionals with young entrepreneurs looking to expand their skills in various fields. Working together, teens build character, confidence, and skills through a range of arts, music, fashion, and cultural activities. These camps foster personal growth and offer unique experiences in a highly supportive setting. Students can accomplish daily tasks in the camp sessions and create memories that last a lifetime.
---
ESB/SKS JUNIOR

DOCENT PROGRAM

MOCAD's ESB/SKS Junior Docent Program is a speaking course in disguise. This program works with middle and high school students to provide first-hand learning experiences unique to MOCAD and its exhibitions. The ESB/SKS Junior Docent Program increases youth understanding of and vocabulary for the visual arts while providing an opportunity for teens to interact with the public. The primary goal of this program is to promote a continued interest in exhibitions at MOCAD and build confidence through visual and written responses to current exhibitions. The ESB/SKS Junior Docent Program also exposes youth to humanities and education-related careers by observing, discussing, and becoming experts in age-appropriate exhibitions. ESB/SKS Junior Docents have become leaders in MOCAD and their community by gaining a more comprehensive range of knowledge about art in and outside of Detroit.

Participants in the ESB/SKS Junior Docent Program have moved on to higher education at Michigan State University, University of Michigan, Columbia University, and many other prestigious colleges and universities.
---
OUTTA HERE:

FIELD TRIPS

Our creative field trips expose students to different cultural offerings, spaces, and eras in a meaningful and engaging way. They encourage teens to deepen their social and historical knowledge by offering key cultural opportunities to meet with arts professionals and engage with artists, designers, and other cultural producers. Field trips stimulate students' reasoning and critical thinking skills by introducing STEAM concepts that invite students to learn and understand places differently and gain a new appreciation for different environments. These fun and captivating outings allow youth to connect meaningfully with the working world and encourage higher career aspirations.
---
K-12 TEACHER

ADVISORY BOARD

The K-12 Teacher Advisory Board consists of 8 to 12 educators from the tri-county area. These education professionals serve as a sounding board for innovative programs to engage youth within the arts and align our education goals with the current curriculum. Board members discuss the effectiveness of youth programs for educational standards, plan events that engage youth in the arts, and evaluate past programs. The K-12 Teacher Advisory Board reinforces MOCAD's Youth Programs and helps strengthen our service to the community at large. It provides MOCAD Youth Programs with relevant information, feedback, and evaluation regarding student needs for enrichment and research-based educational outreach.
---
CONTACT
For more information about the MOCAD Teen Council, please contact Curator of Youth Programs, Crystal Palmner at cpalmer@mocadetroit.org or call 313.832.6622. Or, you can learn more about our youth programs in the Youth Programs Brochure.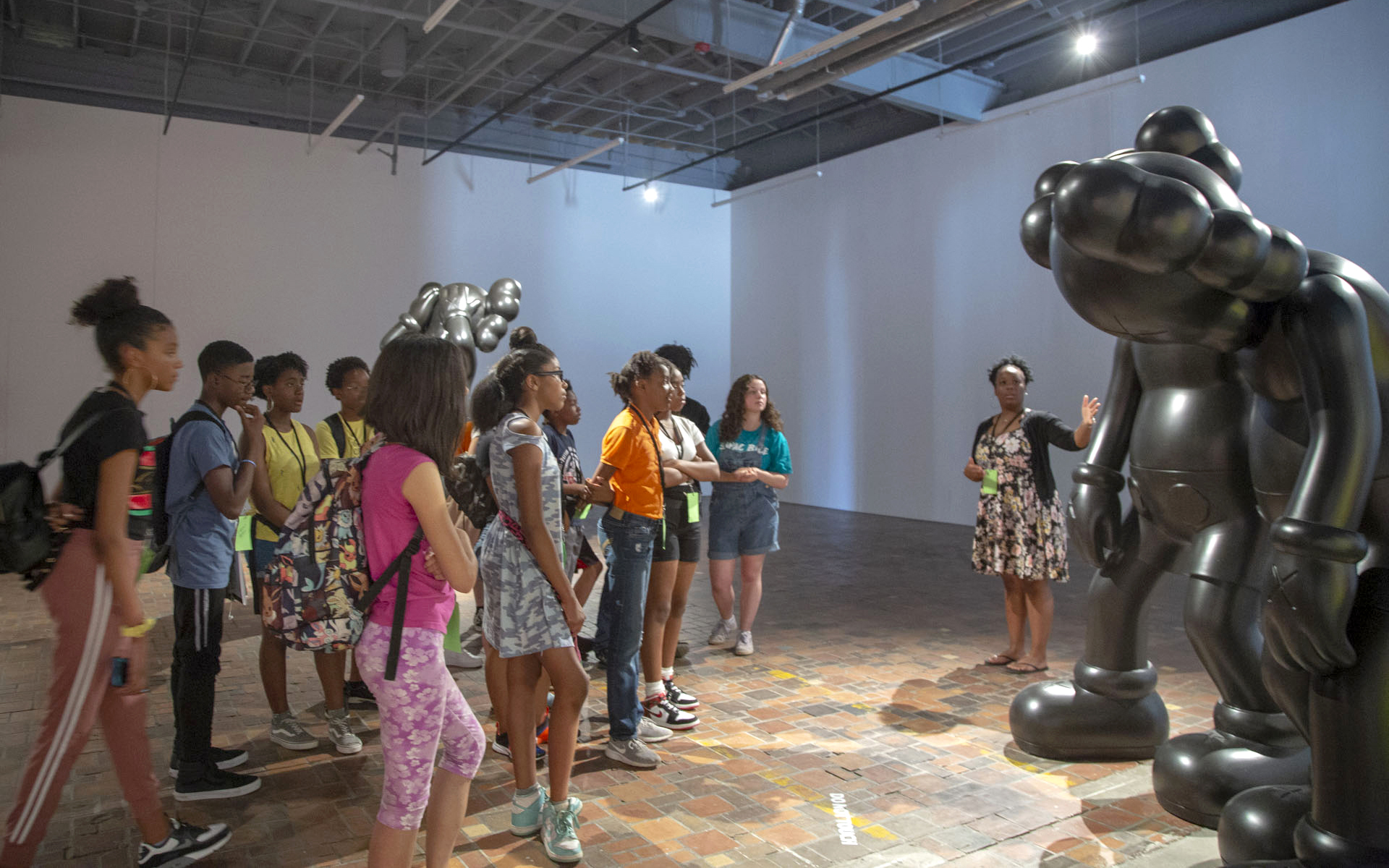 Youth tour of the exhibition KAWS: ALONE AGAIN at MOCAD, 2019, Photo: MOCAD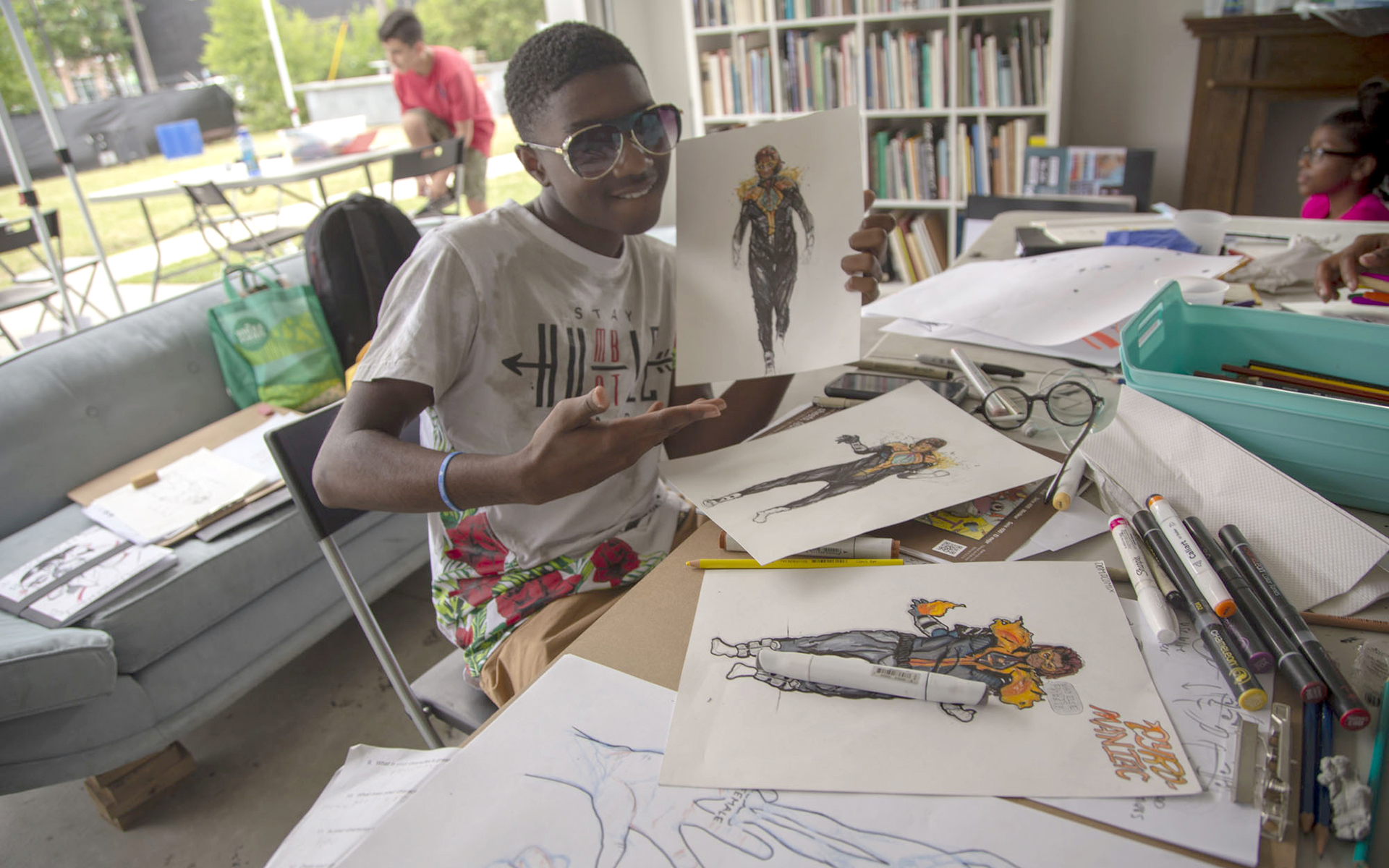 Youth participant in the KAWS EFFECTS: Character Design Summer Camp at MOCAD, 2019, Photo: MOCAD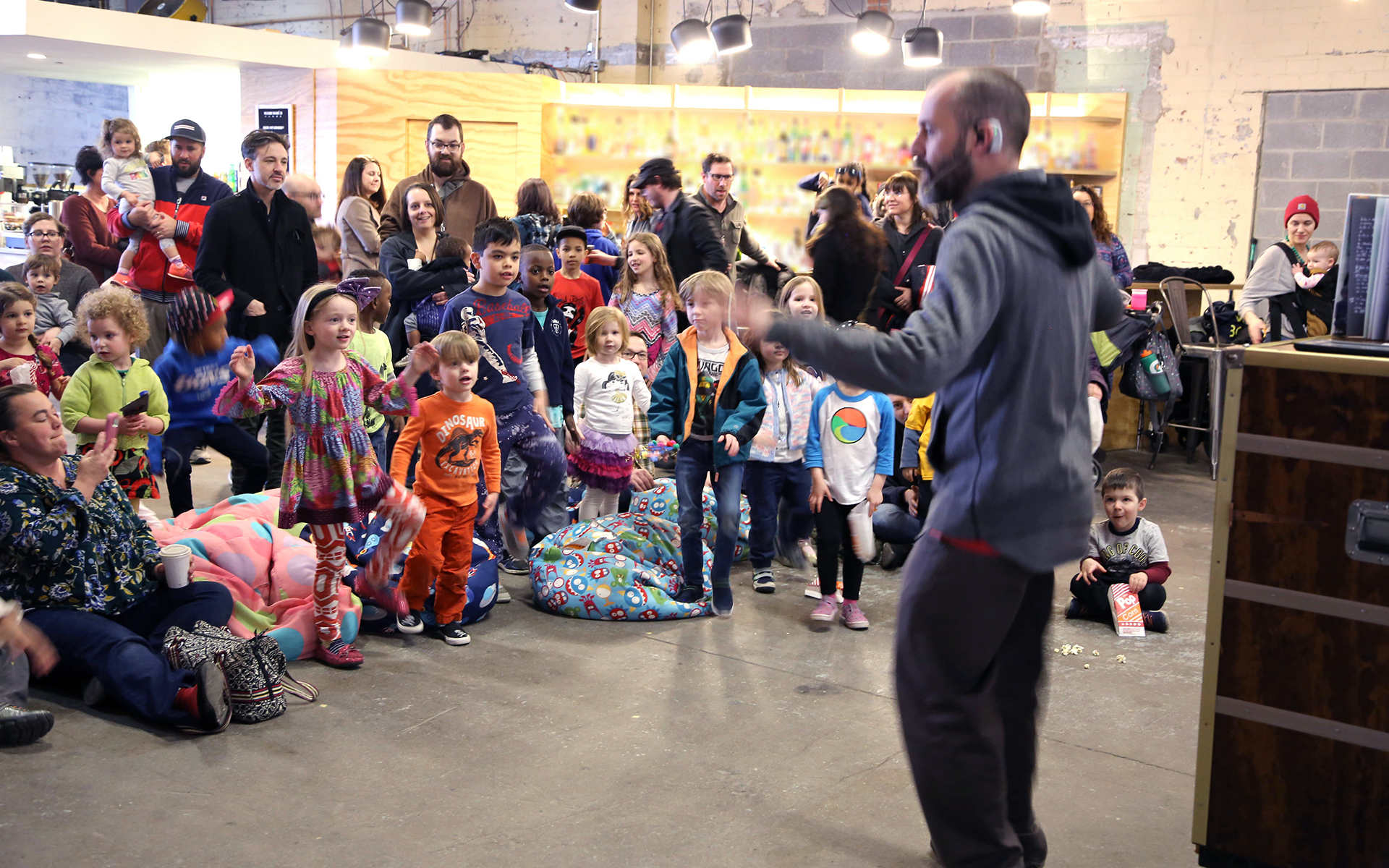 An all ages participatory presentation during MOCAD's Family Day program, 2017, Photo: MOCAD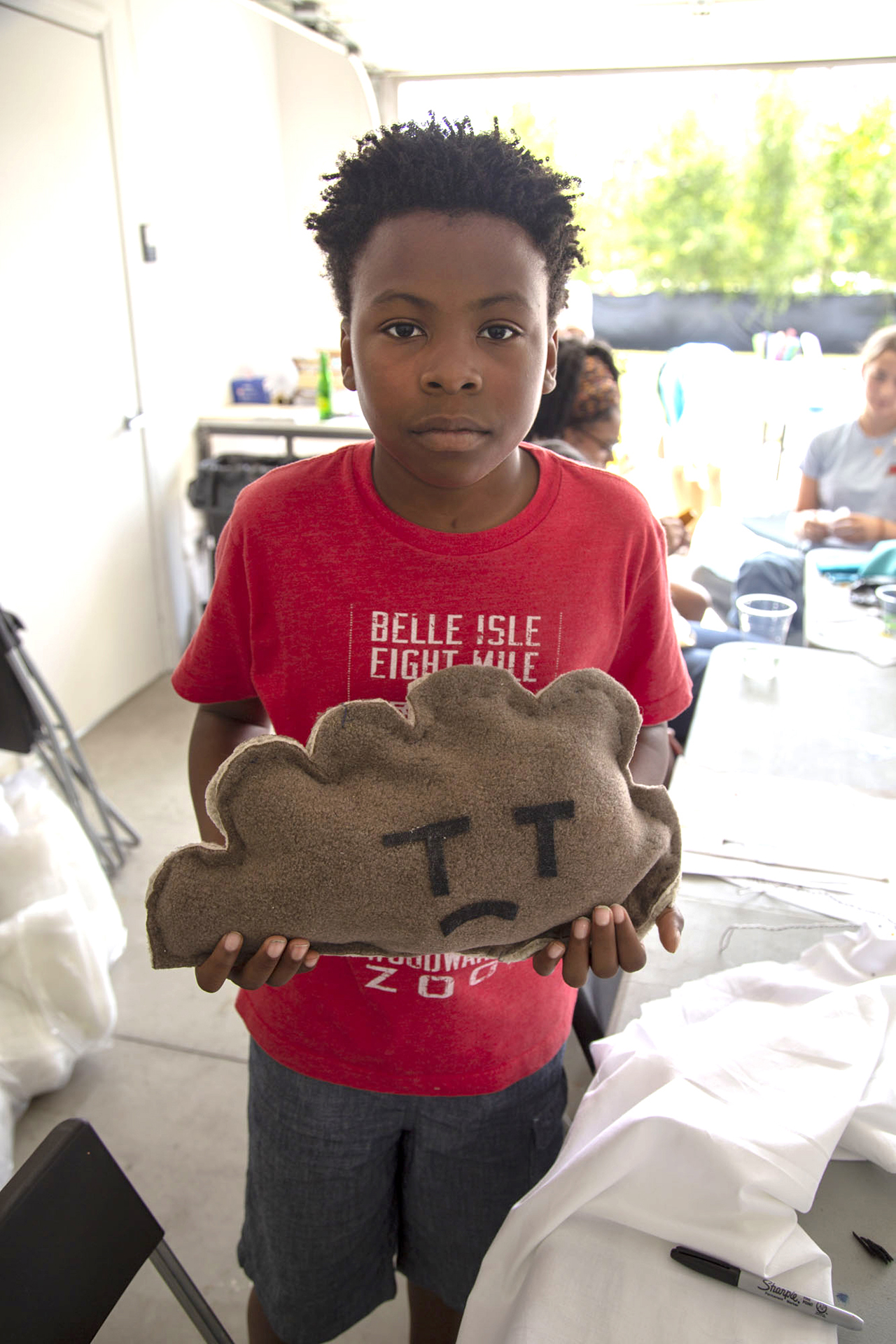 Youth participant in the KAWS EFFECTS: Character Design Summer Camp at MOCAD, 2019, Photo: MOCAD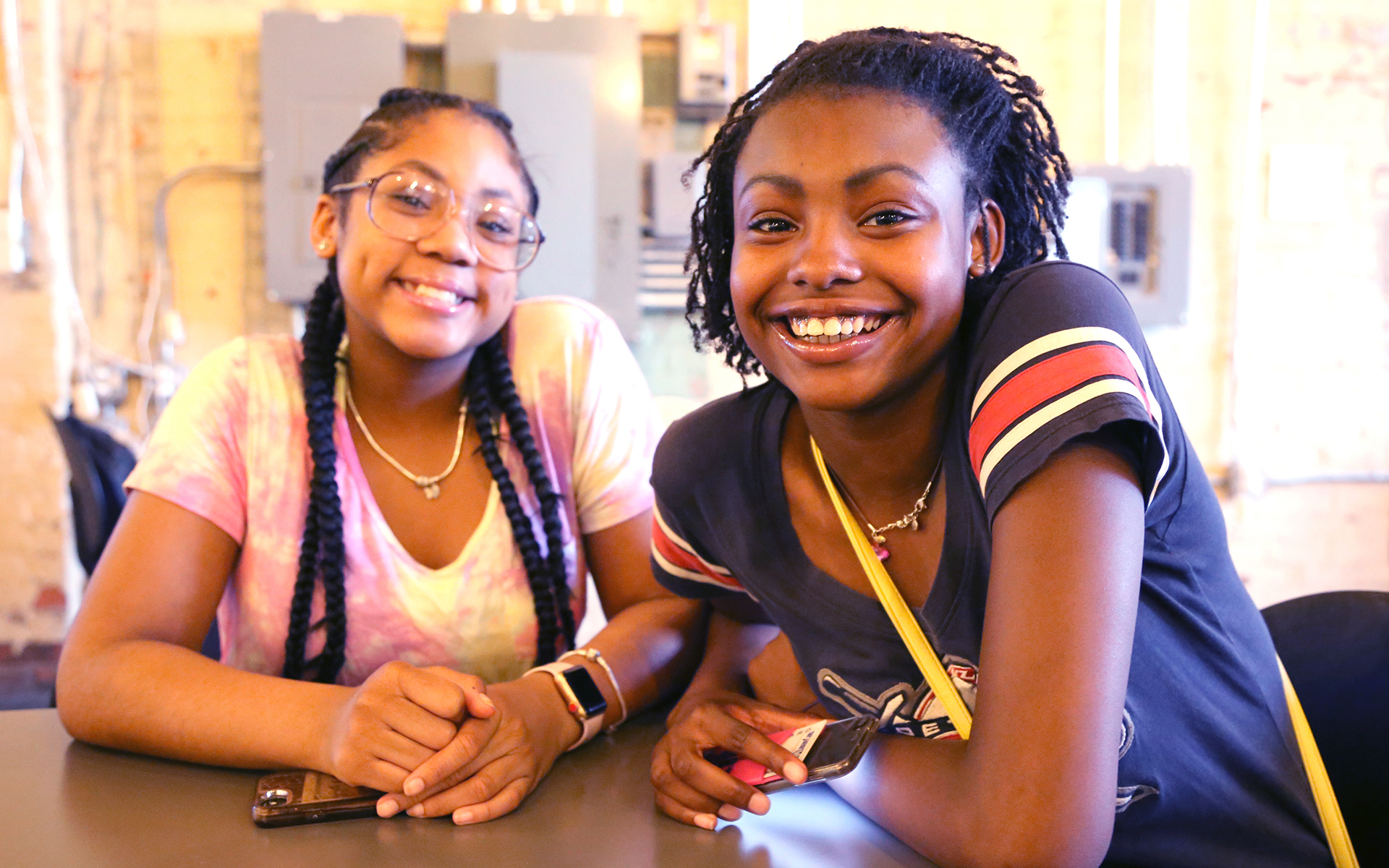 Audience members during the opening of the Applebaum Teen Art Exhibition, 2019, Photo: MOCAD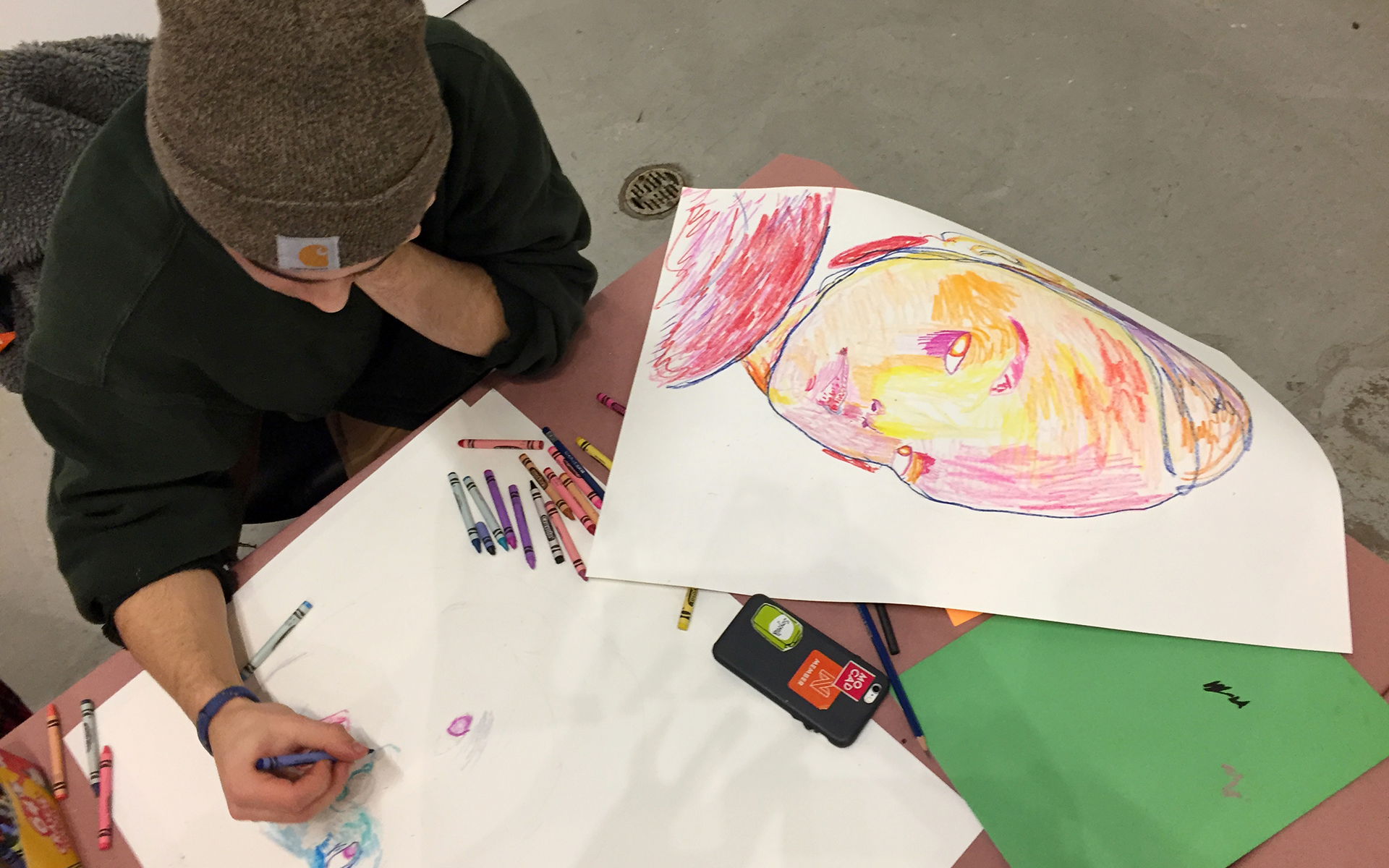 Youth participant in MOCAD's annual Monster Drawing Rally, 2018, Photo: MOCAD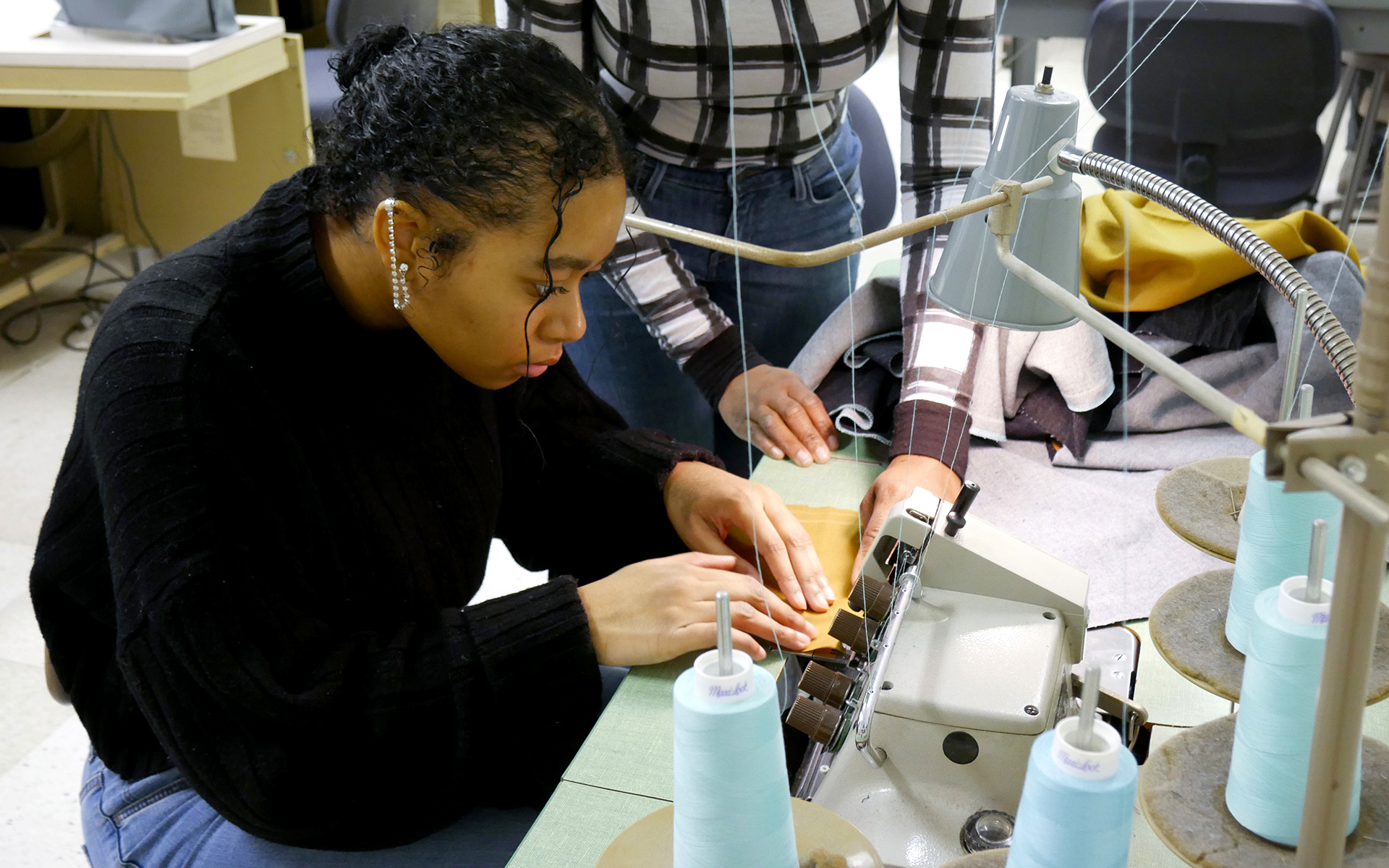 Teen fashion design workshop, organized by MOCAD's Teen Council and hosted at Wayne State University, 2019, Photo: MOCAD
YOUTH EVENTS
No teen events scheduled.
---
FUNDERS/DONORS
MOCAD youth programs are supported by the Applebaum Family Compass Fund, Avalon International Breads, the Mandell and Madeleine Berman Foundation, the Edith S. Briskin/Shirley K. Schlafer Foundation, the Vera and Joseph Dresner Foundation, Harmony Garden, Heart of Neiman Marcus, the MGM Resorts Foundation, and the Michigan Council for Arts and Cultural Affairs.