ABOUT MOCAD
---
Our

Mission

The Museum of Contemporary Art Detroit (MOCAD) presents exhibitions and programs that explore the best of contemporary art, connecting Detroit and the global art world. MOCAD focuses on art as a means to nurture social change and human understanding, reflecting our community. We encourage innovative experimentation by artists, musicians, makers, cultural producers, and scholars to enrich all who participate and to educate visitors of all ages in the power of art. Whether from Detroit or worldwide, we welcome creative voices who can guide us to an equitable and inclusive future. We believe that art can change us, and it's our responsibility to hold a space where challenge, acceptance, hope, and beauty can coincide.
---
Our

Space

Located on Woodward and Garfield between the Detroit Symphony Orchestra and the Detroit Institute of the Arts, Wayne State University, and the College for Creative Studies, the Museum is an innovative addition to Detroit's vibrant Midtown neighborhood and functions as a hub for the exploration of emerging ideas in the contemporary arts. The 22,000 square foot building, a former auto dealership, has been renovated to maintain its historic character. With its raw, flexible, and cavernous spaces, the building is well suited to the exhibition of contemporary art. Our ambitious series of public programs include lectures, musical performances, films, literary readings, and educational activities for children.

MOCAD's building has a ground-level entry with one accessible main entrance. Our building is one-story, with no stairs or elevators. The building is accessible by public transportation and has designated accessible parking spaces. The assembly areas of the building are adaptable to integrated and dispersed wheelchair seating as necessary. MOCAD's exhibit areas and counters are wheelchair-accessible. The gift store manager is aware of ADA requirements and trains staff on how to assist those with additional needs. Guided tours are available for those who are vision impaired. MOCAD has a list of sign language interpreters to call in as needed for our lectures and talks. Our bathrooms are wheelchair-accessible, with accessible sinks and water fountains. MOCAD has a designated staff member responsible for overseeing accessibility. Front desk staff can address questions about accessibility and service animal etiquette. If you require accommodations, please contact us at 313-832-6622 or info@mocadetroit.org.
---
A BRIEF HISTORY

OF MOCAD

The Museum of Contemporary Art Detroit began in 1995 when Detroit Free Press art critic Marsha Miro and the late Susanne Feld Hilberry, renowned owner of the former Susanne Hilberry Gallery, envisioned a new museum that would expand Detroit's contemporary art community. By connecting to the national and international art world, MOCAD is a nexus for educating the public about contemporary arts and music and plays a critical role in helping regenerate Detroit through the arts.

MOCAD's Founding Director, Miro, began working with a small circle of contemporary art lovers and collectors to help realize the idea. Miro approached the Detroit Institute of Art's Richard Manoogian, who immediately saw the project's importance and agreed to support it. In January 2004, Miro and an advisory group of Masco Foundation and Manoogian Foundation directors—Lillian Bauder, Sharon Rothwell, and Melonie Colaianne–began envisioning the new Museum with the help of the arts community. At their suggestion, Manoogian purchased and began renovating a former car dealership on Woodward Avenue and Garfield Street in Midtown Detroit for what would become the Museum's home. To rethink the 22,000 square foot building designed by famed Detroit industrial architect Albert Kahn at the turn of the century, Miro suggested using architect Andrew Zago. Rather than building the ubiquitous "white box," Zago designed the structure to reflect the building's evolution, making it an assemblage of periods old and new.
---
"We needed a place that anyone would feel comfortable walking into. I've always believed art is critical for everybody, not just the artists, the people who can afford to buy it, or those initiated in the intellectual ramifications of it. Art adds so much to you as a human being. In this city, we need the healing qualities of creativity more than anything."
– Marsha Miro, 2006
---
Miro began planning with the help of Lynn Crawford, Cate Strumbos, Burt Aaron, Mitch Cope, John Corbin, and Julie Reyes Taubman. Taubman was critical to bringing acceptance of the idea of MOCAD to the corporate community. She organized the first major fundraiser, developed various art projects, and assembled the first Board of Directors, including Keith Pomeroy, Linda Powers, Shelley Tauber, Linda Dresner, Terry Rakolta, and Sandy Seligman.
The new Museum's inaugural exhibitions were critical to establishing the importance and ambition of MOCAD. International curator Klaus Kertess organized the first exhibition, Meditations in an Emergency, which confirmed the Museum's commitment to looking at issues particular to Detroit through the lens of the arts. Influential African American contemporary artists Kara Walker, Mark Bradford, and Nari Ward showed work in Detroit for the first time. Artist Barry McGee covered the front of the building in graffiti, symbolizing that the Museum would not be confined within its walls but reach out into the streets. On October 28, 2006, the Museum's grand opening welcomed 2,500 people: they were a broad mix of the community, hungry and excited for a place where they could experience what was happening in the arts.
Another key date in the history of MOCAD occurred on May 11, 2013, when the Museum opened its sole permanent installation: Mike Kelley's Mobile Homestead, a trailer-mounted life-size replica of Kelley's childhood home in Westland, Michigan. Kelley–a former Detroiter and one of the most influential artists of our time–began working on the idea with Marsha Miro and James Lingwood of London's ArtAngel in 2006. For years, a long-time friend of Miro's, Kelley, had suggested that the project be located at MOCAD and worked to realize the project until his death.
---
MOCAD'S founders conceived the Museum as a Kunsthalle, or a non-collecting "art hall," that organizes and hosts temporary exhibitions of new and experimental artists. In addition to visual art, the Museum is dedicated to presenting music, literature, and film made by local, national, and international artists and examining critical theory and the built environment. Except for Mike Kelley's Mobile Homestead, MOCAD does not have a permanent collection of artwork to maintain, thus allowing more resources to be devoted to public programs for youth and adults, support for living artists, and the presentation of new work by emerging artists. An archive of past exhibitions and select programs can be found on the Past Exhibitions page.
MOCAD proudly functions as a hub for exploring emerging ideas in the contemporary arts and presenting art at the forefront of contemporary culture. The Museum remains responsive to the cultural content of our time, fueling crucial dialogue, collaboration, and public engagement. Admission to the Museum is donation-based, and our programs are free or low cost to ensure that MOCAD remains accessible to all. We invite you to visit MOCAD today and to join us as we create the history of our future.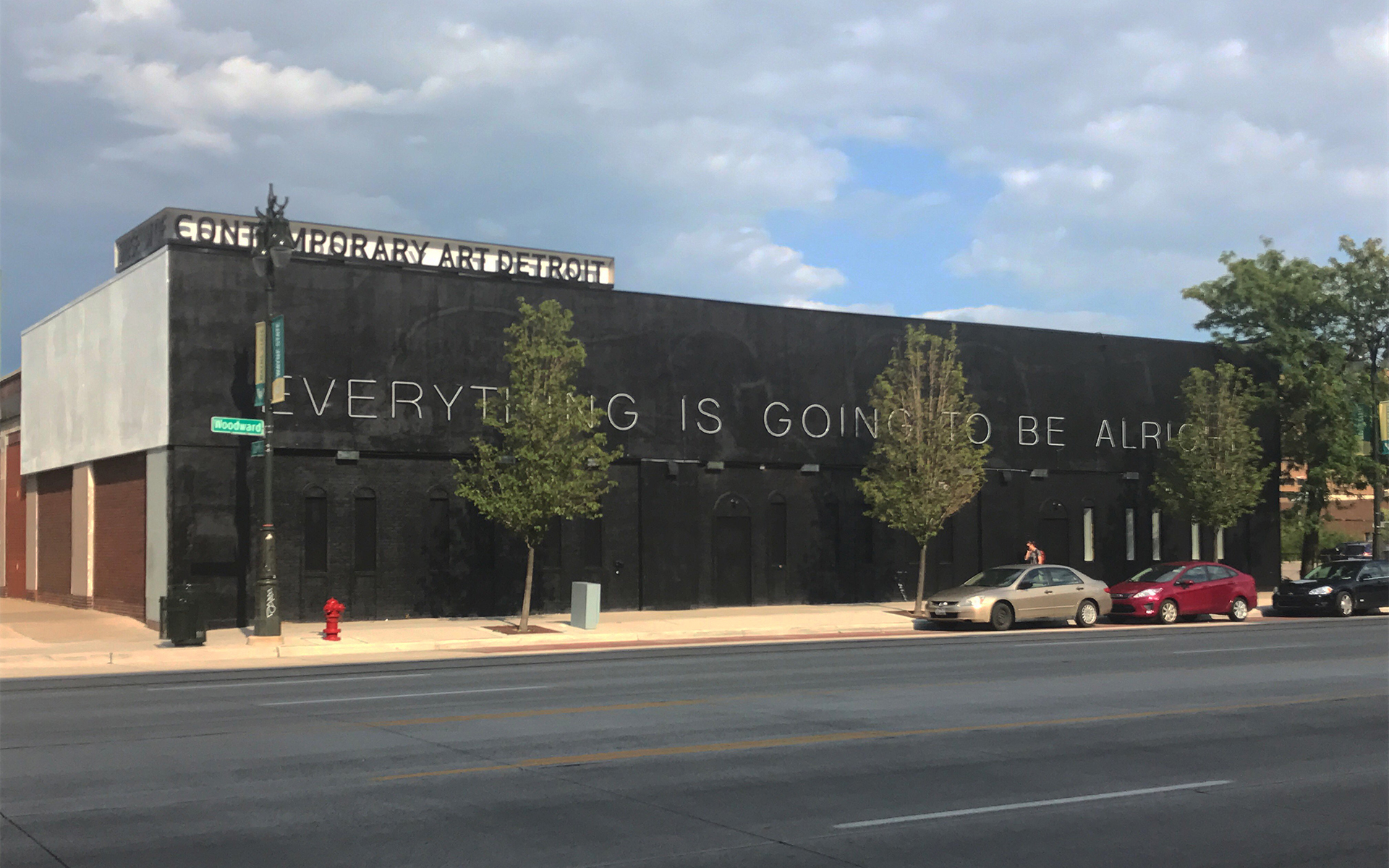 Exterior view of MOCAD, 2017, Photo: MOCAD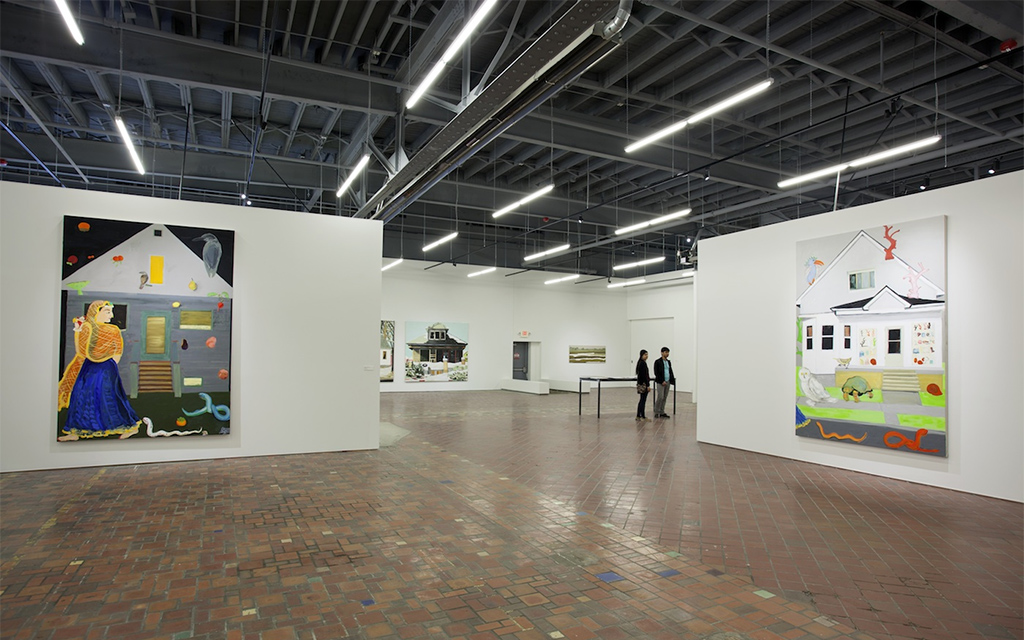 Paintings featured in the exhibition Nancy Mitchnick: Uncalibrated, installation view, 2016, Photo: MOCAD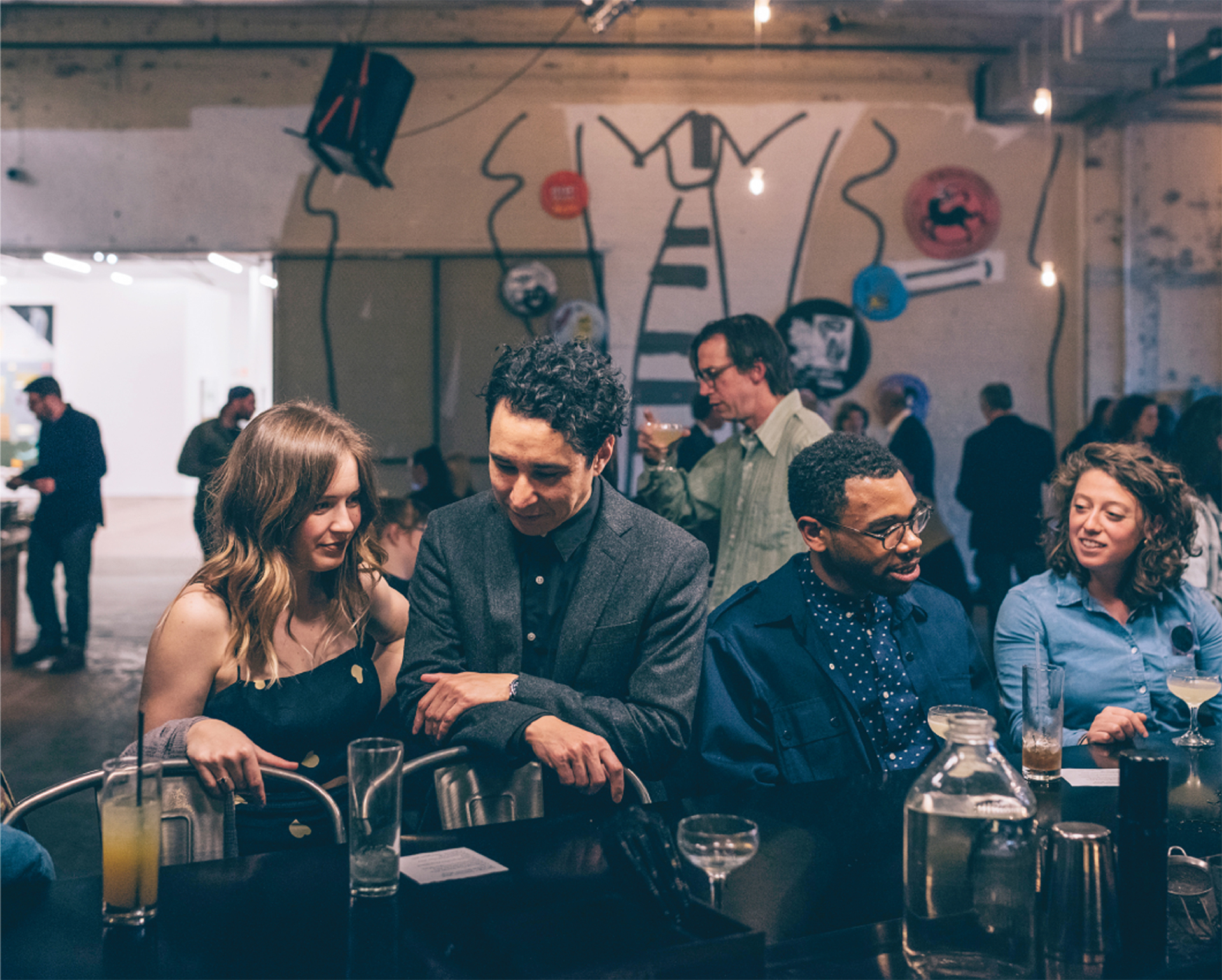 Artists and visitors at MOCAD's Café 78, 2017, Photo: MOCAD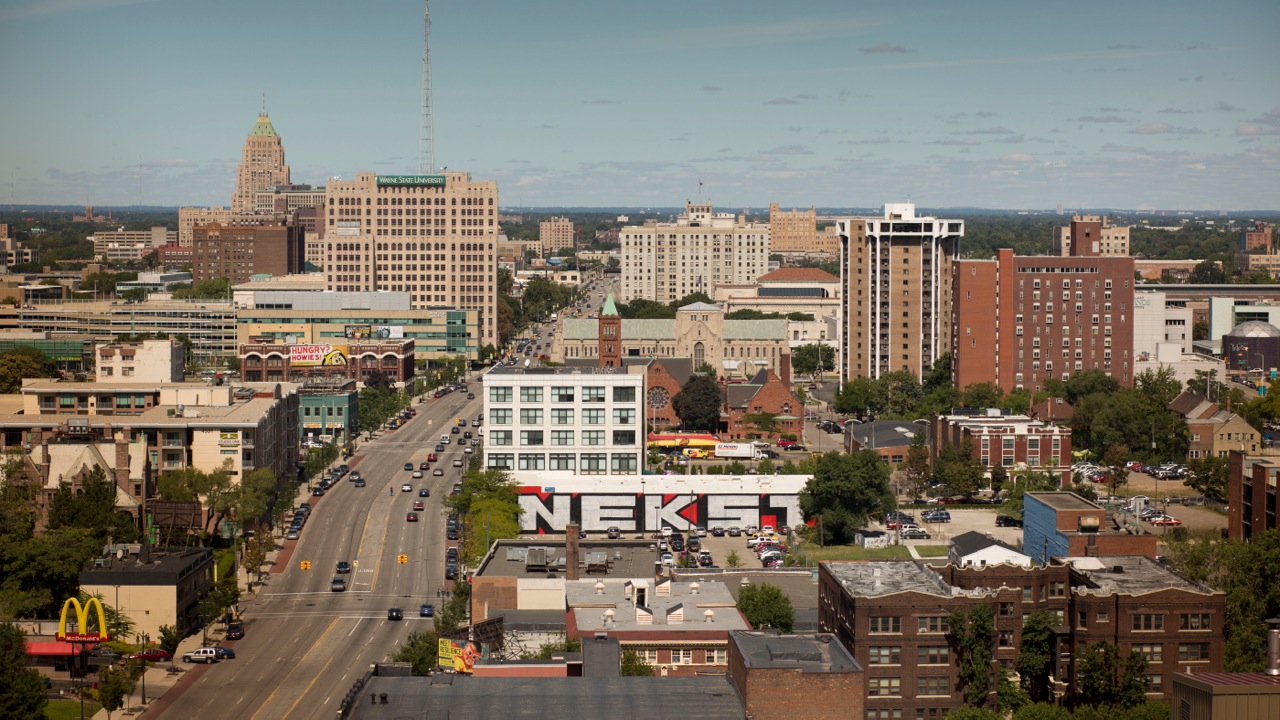 Aerial view of MOCAD with NEKST murals by DONT, VIZIE, POSE, OMENS, REVOK, and SKREW, 2013, PHOTO: Colin M. Day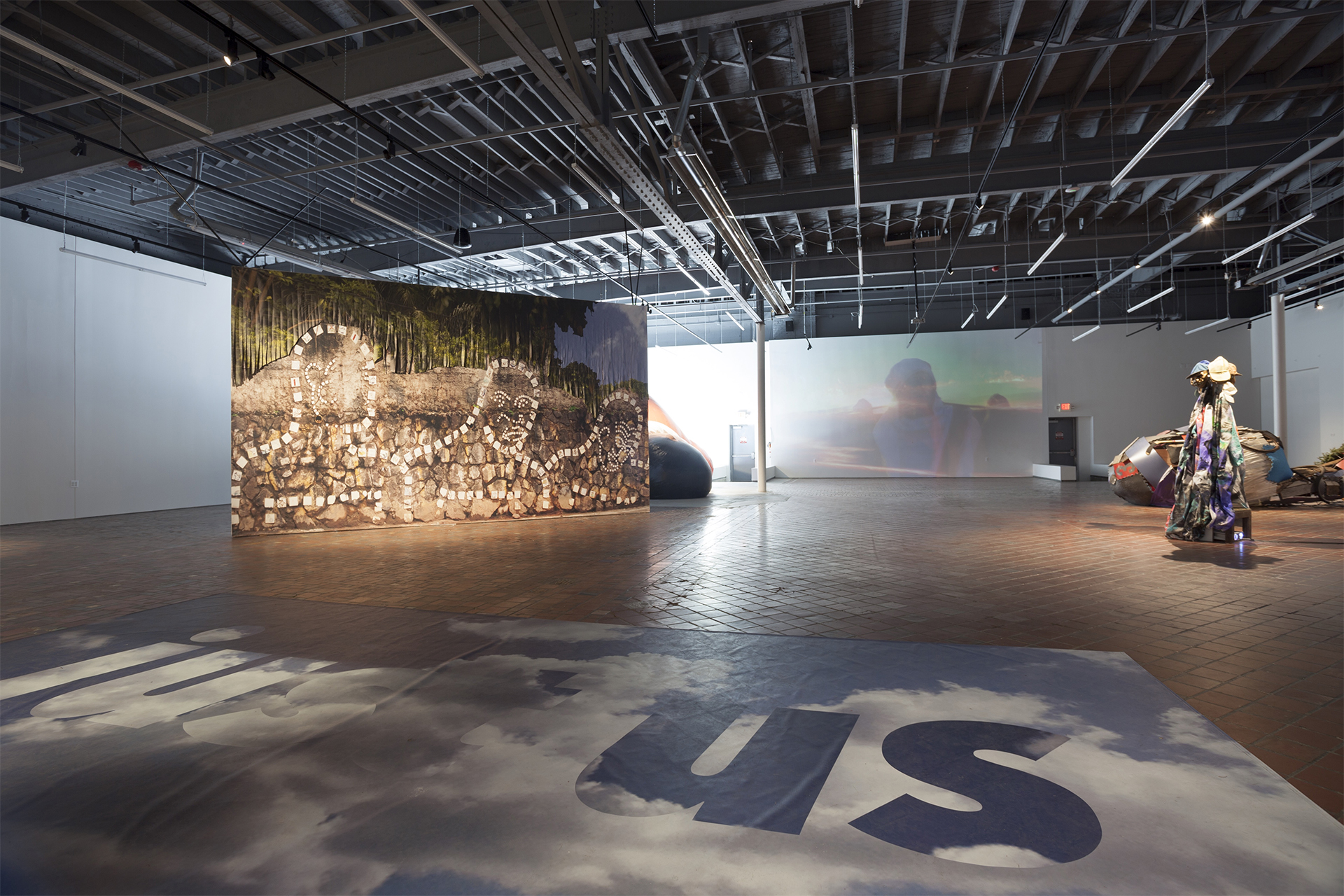 Sanford Biggers: Subjective Cosmology, installation view, 2017, Photo: MOCAD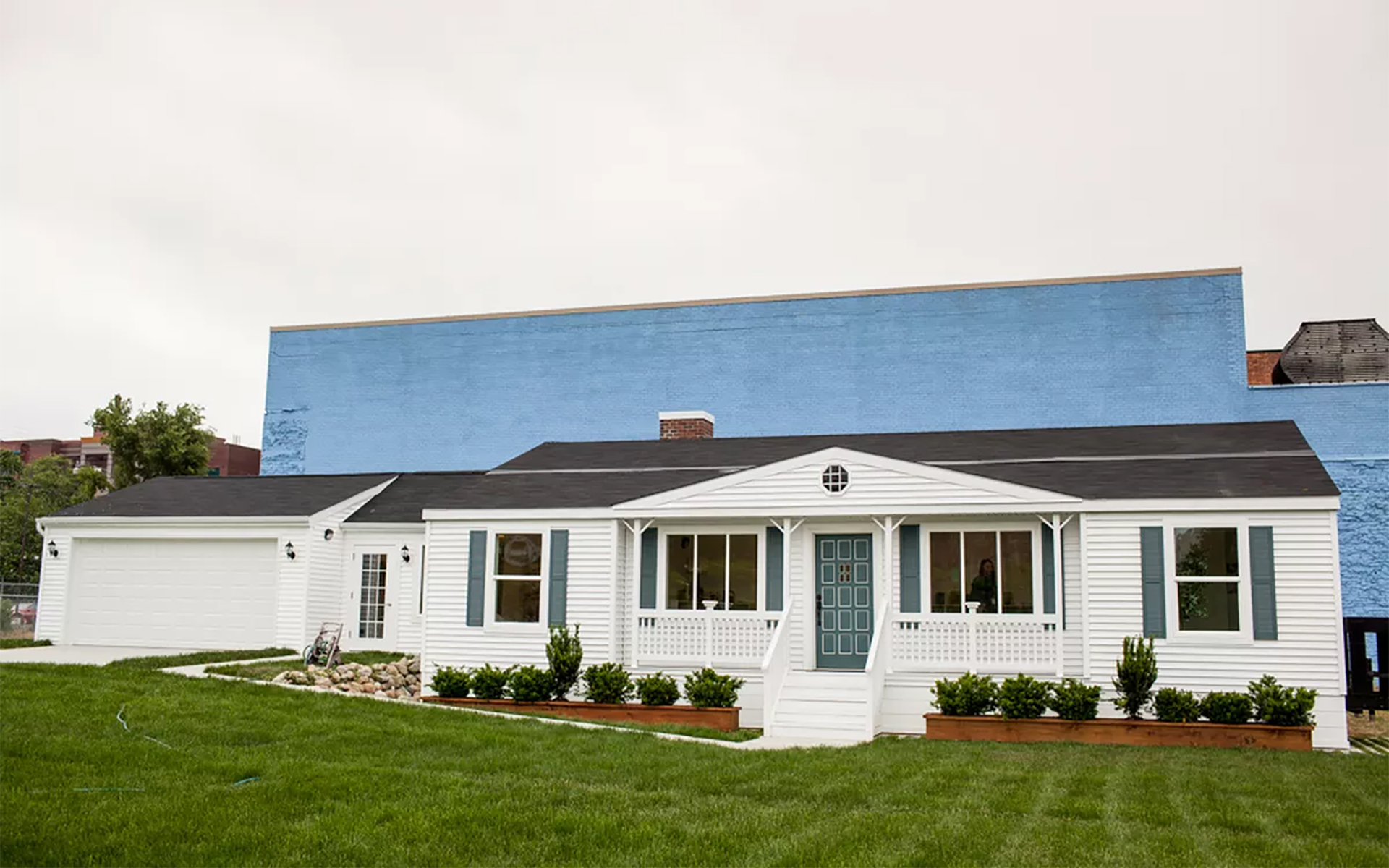 Mike Kelley's Mobile Homestead at MOCAD, 2013, Photo: Chris Gerard
EXHIBITIONS
---
EVENTS
---
Financials
---
CDP Annual Report
---
Strategic Plan
Download a PDF of the Executive Summary of MOCAD's Strategic Plan.
---
OUR IMPACT
Founded in 2006, MOCAD was a pioneer in Midtown—repurposing an abandoned warehouse, building-up the neighborhood, and adding much-needed programming and space into the community. Detroit's resurgence is due to important, impactful work such as this. MOCAD brings life and hope in unexpected ways in addition to unprecedented access to the arts for all. Learn more by downloading MOCAD's Impact Statement.
---
Press
For press releases and inquiries, visit our Press + Media page.
---
Rentals
Our 22,000 square foot historic venue is available to host just about any occasion. To learn more, visit our Facility Rental page.