JEANNETTE EHLERS: TAKE ROOT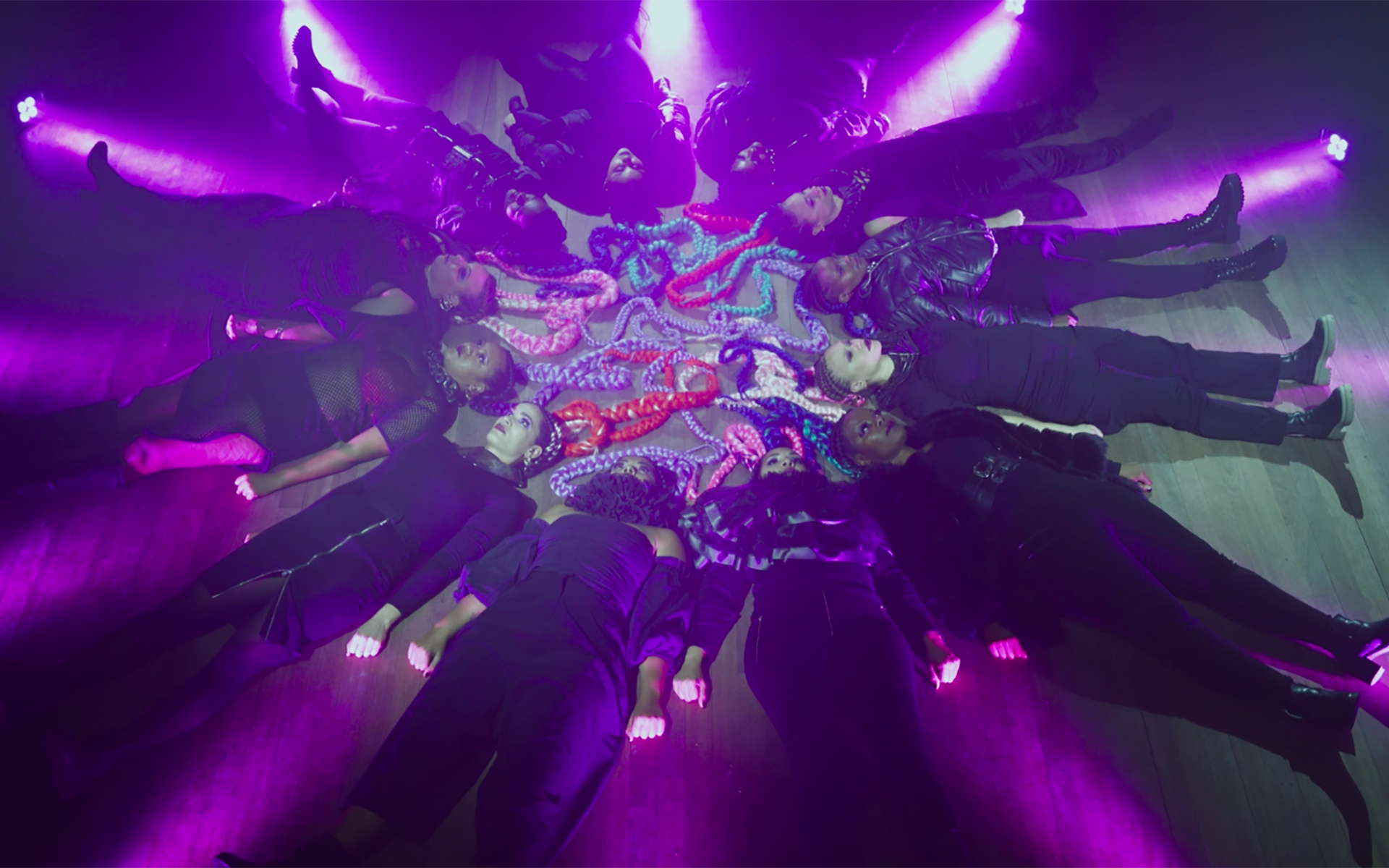 JEANNETTE EHLERS:
TAKE ROOT
NOVEMBER 5, 2021 – JANUARY 30, 2022
---
Take Root is a visual celebration of the ways that Black women have created networks with each other in beloved community, family, and siblinghood. Created as a site-specific installation, Take Root presents elements of Copenhagen-based artist Jeanette Ehlers' practice that honor Black Womanhood through a global lens. This exhibition includes Ehlers' 2021 film, We're Magic. We're Real., an allegory of Black Girl Magic told through language and performance.
Images of extraordinarily long hair being braided together with a central figure analogize the members of the African diaspora to seed pods spreading out and sharing resources and information, much like the mycelium networks connecting the root systems of trees. Within this extended metaphor the artist demonstrates both the interconnected and interdependent nature in which Black women support each other while also revealing how hair care is embedded into various cultures across the world, specifically within the global African diaspora. This exhibition will also feature an element that the artist has made in community with Detroit artist and healer Halima Cassells.
---
Take Root is organized by the Museum of Contemporary Art Detroit in collaboration with Danish Arts in Detroit. Additional support for Take Root is provided by the John S. and James L. Knight Foundation and the Danish Arts Foundation. MOCAD's curatorial fellowship program and related exhibitions and programs are supported by the Ford Foundation.
Image: Jeannette Ehlers, We're Magic. We're Real., 2021. Video still. Courtesy of the artist.