HANNAH TOTICKI: UNIVERSAL HUMAN RESOURCE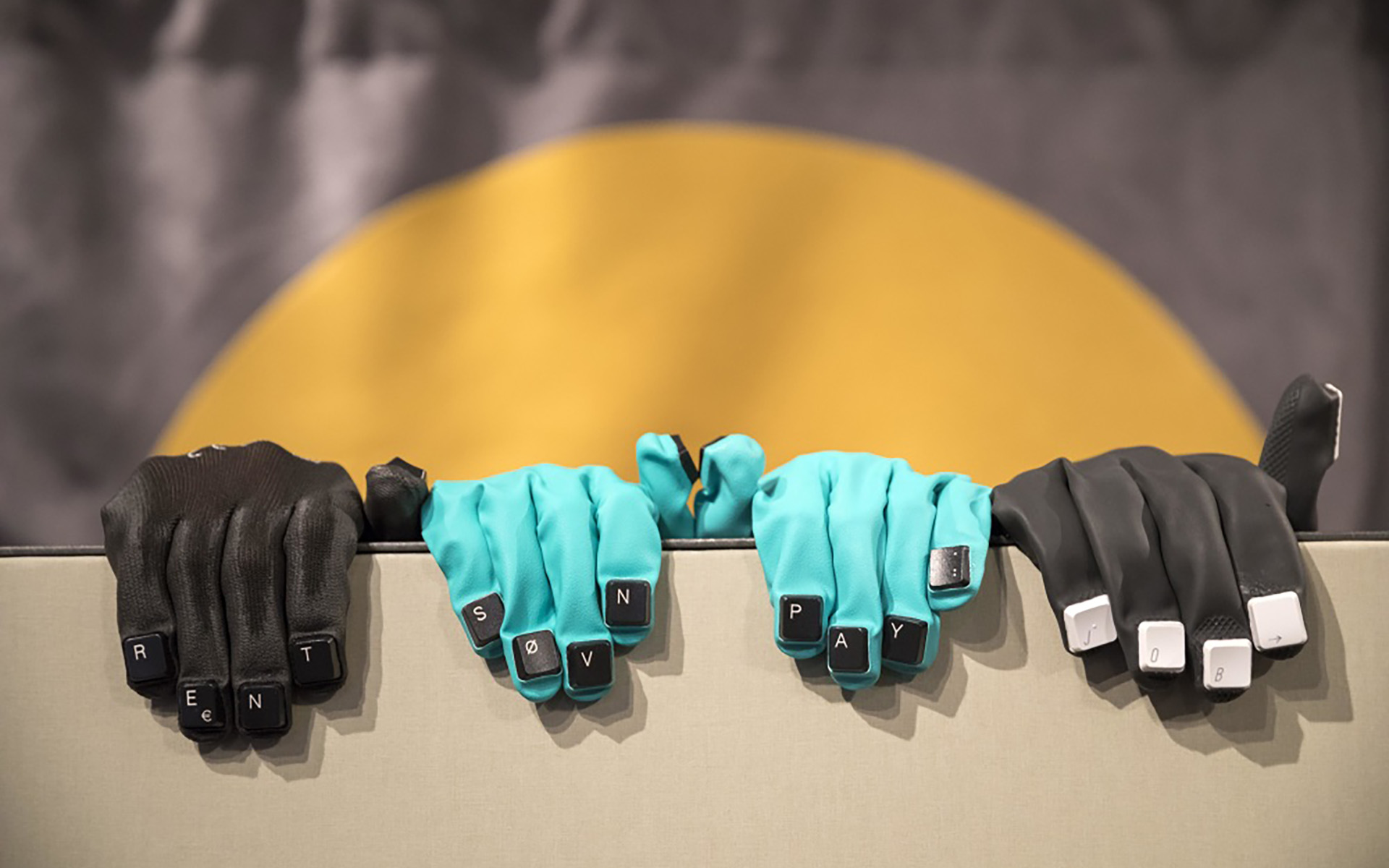 HANNAH TOTICKI:
UNIVERSAL HUMAN RESOURCE
NOVEMBER 5, 2021 – JANUARY 30, 2022
---
Universal Human Resource is the first museum solo exhibition of work by the artist Hannah Toticki in the United States. Born and raised in Denmark, Toticki's practice investigates the emotional architecture created by work environments in western cultures. Specifically implicating systems of productivism, this exhibition asks: does one work to live or does one live to work? In Universal Human Resource, Toticki asserts that the workplace has evolved into a religious practice that maintains many theocratic hierarchies through the gendering and privatization of labor.
This exhibition takes the form of a fashion collection featuring artist-made uniforms that blur the lines between manual, corporate, and spiritual labor practices. The presented garments question how capitalism affects social relations and personal identity. Accompanying the attire will be a series of satirical sculptures and karaoke videos that deal with elements of absurdity in the modern workplace.
---
Universal Human Resource is organized by the Museum of Contemporary Art Detroit in collaboration with Danish Arts in Detroit. Additional support for Universal Human Resource is provided by the John S. and James L. Knight Foundation and the Danish Arts Foundation. MOCAD's curatorial fellowship program and related exhibitions and programs are supported by the Ford Foundation.
Image: Hannah Toticki, Career Cabaret, 2017. Courtesy of the artist. Photo: Morten Rode.