JAN TICHY: ALL MONSTERS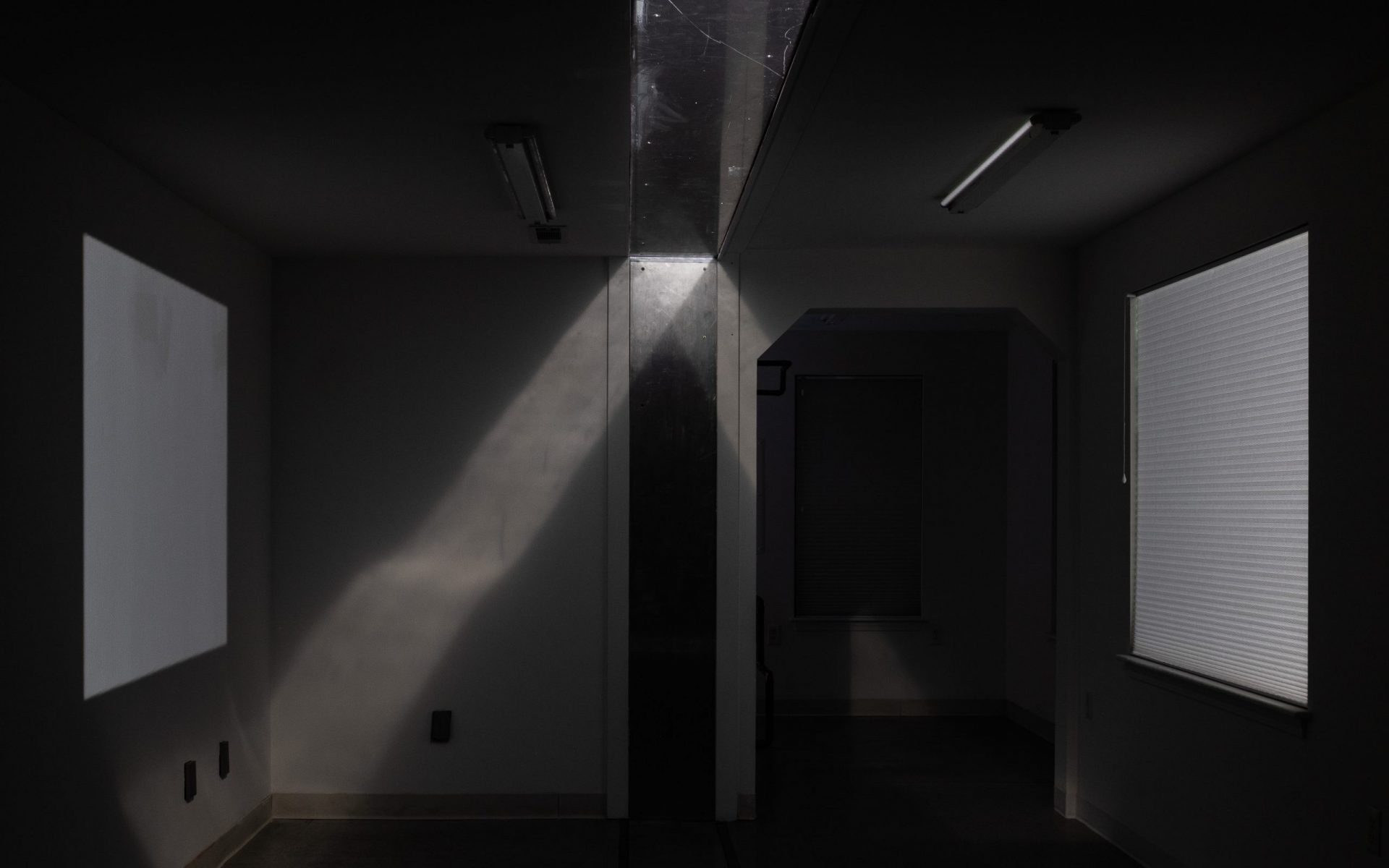 Jan Tichy:
All Monsters
OCTOBER 22, 2021 – JANUARY 9, 2022
MIKE KELLEY'S MOBILE HOMESTEAD
---
All Monsters takes Mike Kelley's Mobile Homestead, the art work and community-serving space, as its foundational premise. This site-specific installation by Jan Tichy amplifies the social, institutional, and environmental relationships bound within the house. Through controlled light, Tichy observes the house's many unique characteristics. The uncanny projections expose and bisect rooms and hallways, allowing the dualities of private and public, real and imaginary, accessible and inaccessible, to unearth new relationships to the space. Defining the boundaries between gallery space and the basement below, Tichy highlights the features that are both ordinary and extraordinary about the space itself.
All Monsters, specifically refers to the ways in which we each carry our traumas; failing, as Kelley's band's name suggests, to destroy them. Copper pipe sculptures, developed in close partnership with Chase Wade and Pippin Lapish, of MOCAD's Teen Council, snake through the galleries and serve as conduits for their voices. Encoded in quiet poetry, and staccato statements, Wade and Lapish craft together a new oral history for the house. All Monsters further instigates a series of teen-oriented programs that foster a deeper understanding of the land and infrastructure connected to the Mike Kelley Mobile Homestead, as well as the larger Museum's site.
---
Jan Tichy: All Monsters is organized by the Museum of Contemporary Art Detroit. Exhibitions and programs at Mike Kelley's Mobile Homestead are funded by the Mike Kelley Foundation for the Arts. Additional support for Jan Tichy: All Monsters is provided by Artis.
Image: Jan Tichy, 2021. Courtesy of the artist.
---