GROUND UP: REFLECTIONS ON BLACK ABSTRACTION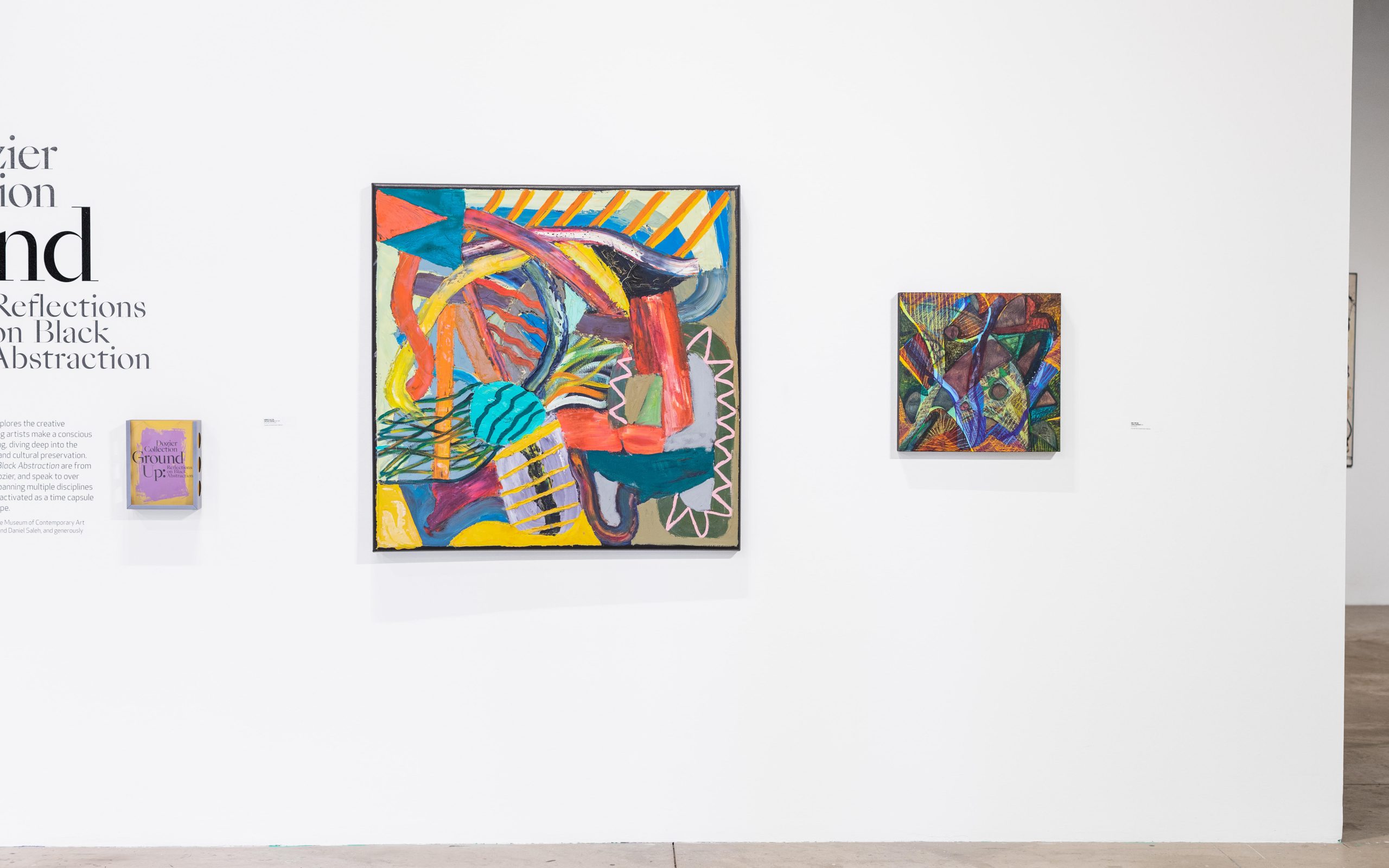 GROUND UP:
REFLECTIONS ON BLACK ABSTRACTION
APRIL 8 – AUGUST 14, 2022
---
Ground Up: Reflections on Black Abstraction explores the creative expression of Detroit-based artists. Participating artists make a conscious break from figurative traditional forms of making, diving deep into the realm of abstraction as a means of storytelling and cultural preservation. The works presented draw inspiration from the artists' experiences as Black people growing up in a city rooted in industry. This exhibition speaks to finding community and mentorship with one another through collective experiences in building artistic careers. All works on view in Ground Up: Reflections on Black Abstraction are from the collection of arts patron James Dozier. Establishing a collection across multiple disciplines and generations of artists, Dozier's collection is activated as a time capsule that highlights the creativity in our local landscape. Artists include Harold Allen, Carole Harris, Shirley Woodson, Gilda Snowden, Charles McGee, and Allie McGhee, among others.
---

Ground Up: Reflections on Black Abstraction is organized by the Museum of Contemporary Art Detroit and Red Bull. This exhibition is curated by Jessica Allie and Daniel Saleh, and generously supported by Red Bull.

Image: Clare Gatto.
Image of James Dozier by Blake Yard.
---
PUBLIC PROGRAMS
YOUTH WORKSHOP: ABSTRACT YOURSELF
SATURDAY, MAY 21, 2PM
TALK: GROUND UP CURATORS + ARTIST
THURSDAY, JUNE 23, 6PM