GALA + ART AUCTION
October 2, 2023
0 Comment
55 Views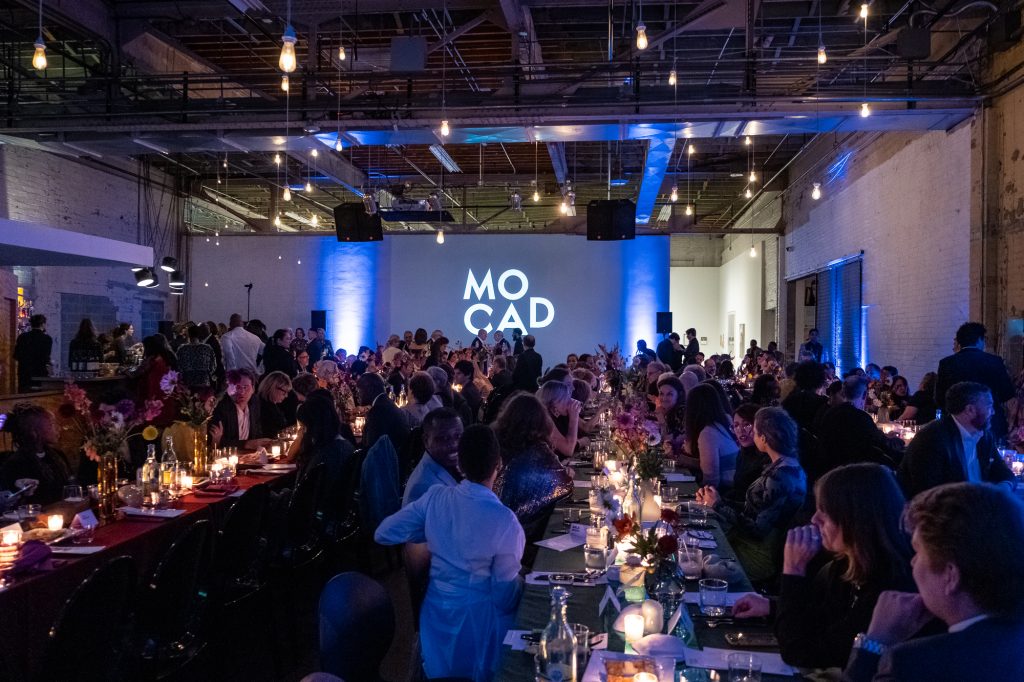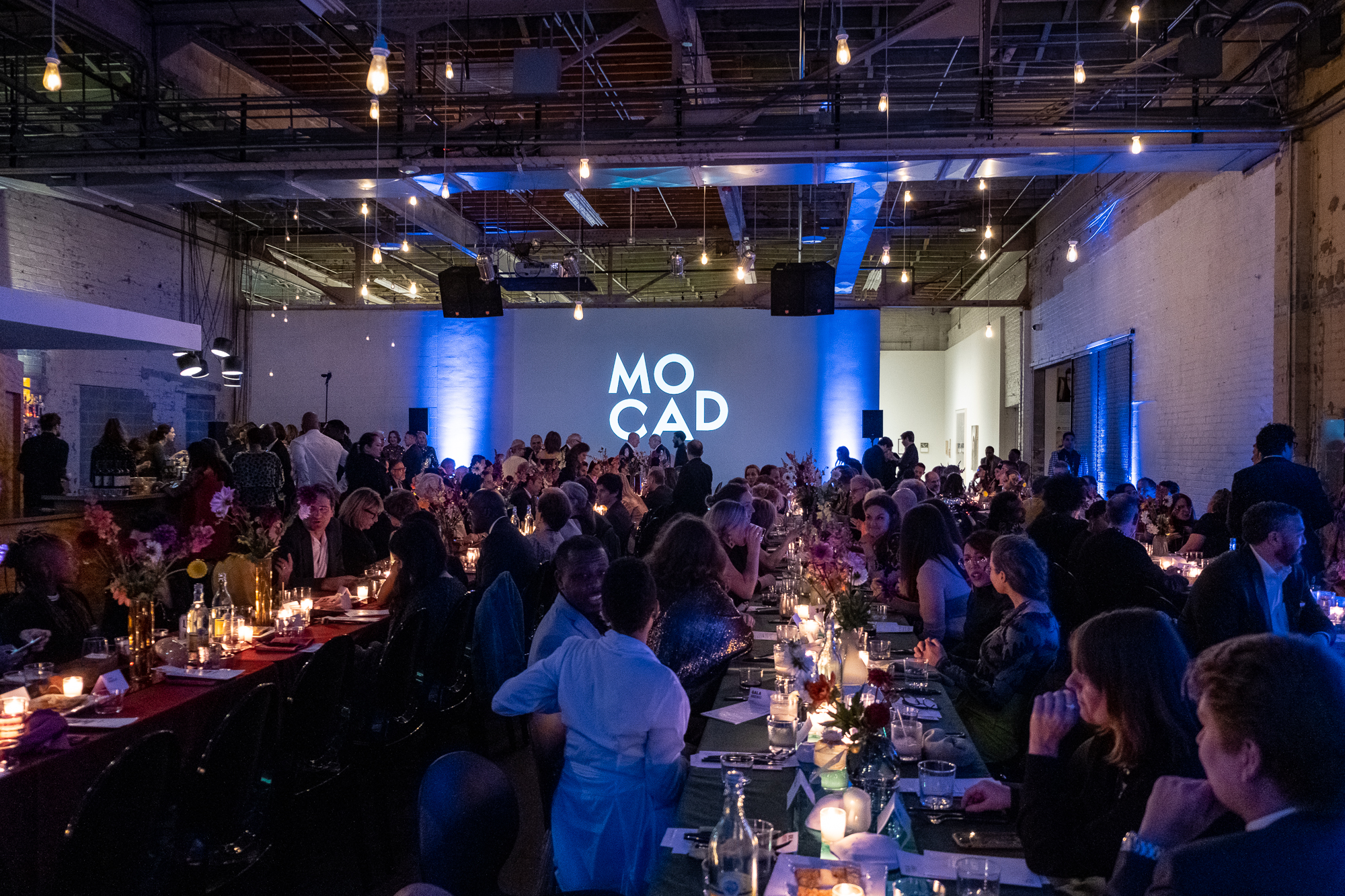 Friday, October 13, 6-10PM
MOCAD
Presented by A. Alfred Taubman Foundation and honoring Melanca Clark, Linda Dresner, and Leni Sinclair.
MOCAD's 17th annual Gala + Art Auction offers the opportunity to celebrate and support the Museum's exhibitions and programs with our region's greatest supporters of arts and culture. The night will include:
An online art auction featuring artists hand selected by MOCAD's curatorial staff, including Liz Cohen, Kiki Smith, Ray Johnson, and Gordon Newton.
A five-star plated dinner along with craft cocktails, an open bar, and signature hors d'oeuvres.
A world premiere live musical performance by Detroit artist KESSWA, whose exhibition Transcendence opens at MOCAD this fall.
Appearances by legendary Detroit drag performers.
An opportunity to celebrate three women who have made extraordinary contributions to arts and culture in our region and world, Melanca Clark, Linda Dresner, and Leni Sinclair.
QUESTIONS? Contact Natalie Giannos at ngiannos@mocadetroit.org.
MOCAD's 2023 Gala will honor and pay homage to three women who have made extraordinary contributions to contemporary arts and culture in our region and world.
Melanca Clark served as President and CEO of the Hudson-Webber Foundation from 2016 to 2023. Under Clark's transformative leadership, the Foundation contributed more than $40 million to nonprofit organizations moving the city of Detroit forward. Clark upheld the grant-making organization's longstanding pillars of giving – community and economic development, built environment, arts and culture, and safe and just communities. She previously served in several senior positions in the White House, including Chief of Staff of the Office of Community Oriented Policing Services at the U.S. Department of Justice. Today she is dedicating significant time to honoring her dad Ed Clark's legacy as one of the world's foremost abstract painters.
Linda Dresner is a fashion icon and founding member of MOCAD's Board of Directors. Her eponymously named boutique in downtown Birmingham served as the epicenter of fashion in our state before closing in 2021. Over 45 years in the fashion industry, Linda dressed the best of the best, former First Lady Jackie Kennedy among them, in Metro Detroit and beyond.
Leni Sinclair is an American Photographer and political activist whose commitment to arts and activism are clear in her stunning documentary photographs, which memorialize some of the most iconic pop culture moments of the 60s and 70s. They include iconic images of anti-racist protests at John Lennon and Yoko Ono's free concert in 1971. She was featured in a beloved MOCAD solo-exhibition in 2021, Motor City Underground. She has written two books, The Detroit Jazz Who's Who and Detroit Rocks! A Pictorial History of Motor City Rock and Roll 1965-1975. Additionally, MOCAD published a monograph on Sinclair's work titled Motor City Underground: Leni Sinclair Photographs 1963-1978.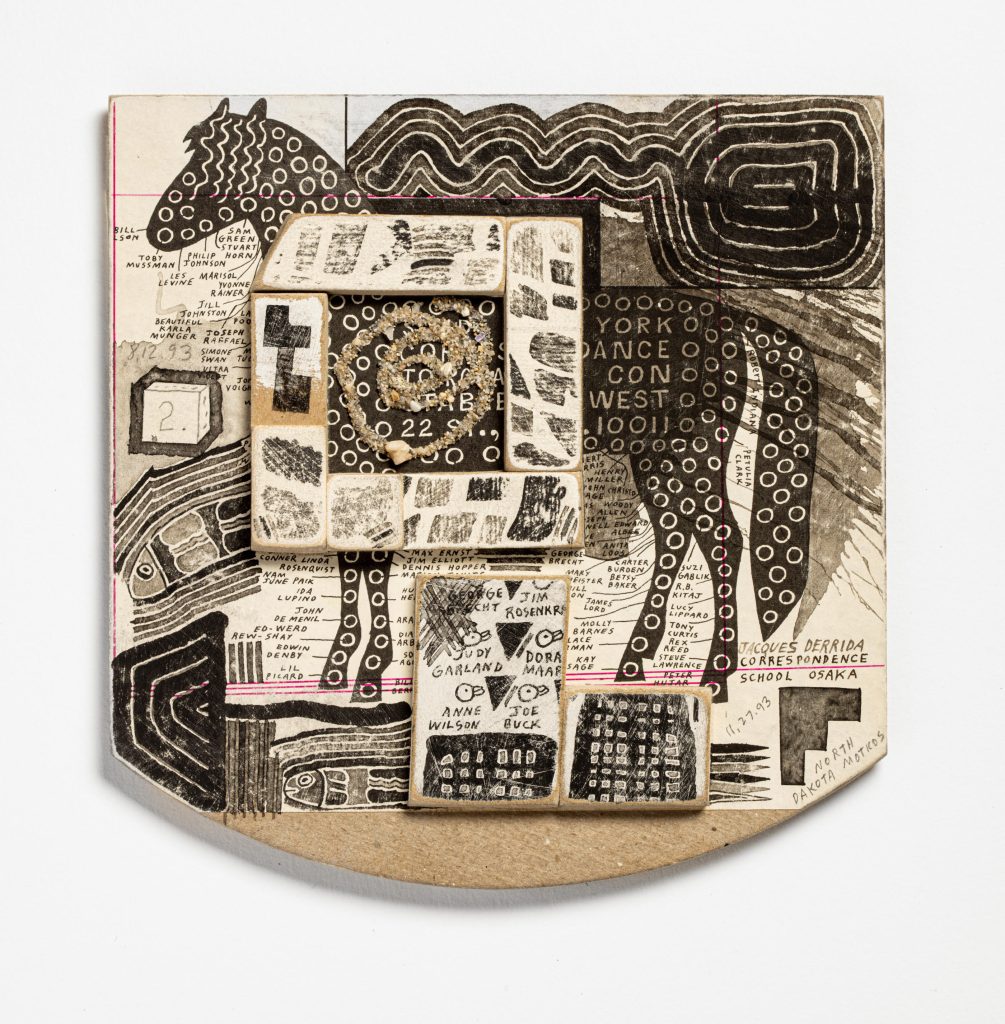 Ray Johnson, Untitled (Horse with Snail), mixed media collage on cardboard panel, 1993. Courtesy of the Ray Johnson Estate (New York, NY). Photo by Tim Thayer. Available October 2–16 in MOCAD's 2023 Art Auction.
This year, MOCAD is partnering with Artsy to host the annual Art Auction portion of the event online, pivoting from previous years' in-person format. We're thrilled to be able to expand this unique opportunity across the globe!
The auction features a star-studded group of artists from around the nation. Participants can expect work from:
The Ray Johnson Estate
Meleko Mokgosi
The Gilda Snowden Estate
Kiki Smith
Olayami Dabls
LaKela Brown
Gary Panter
Online bidding will open Monday, October 2 and close Monday, October 16. Gala attendees will enjoy a preview of select pieces and the opportunity to talk about the works with MOCAD curators.
For more information about bidding and registration, please visit The Complete Guide to Auctions on Artsy or download the 'How to Bid' infographic.
Tickets are priced at $1,000 each. All proceeds will support keeping MOCAD's exhibitions and programs free and accessible to our community.
Over the years, funds raised from MOCAD's Gala have helped the Museum host over 1,000 public programs and feature some of the most important visual and performing artists, musicians, and filmmakers of our time, including Sydney G. James, Judy Bowman, KAWS, Eddie Martinez, Tyree Guyton, Jason REVOK, and Kara Walker.
For more information or to purchase tickets, please visit our Eventbrite or contact Natalie Giannos at ngiannos@mocadetroit.org.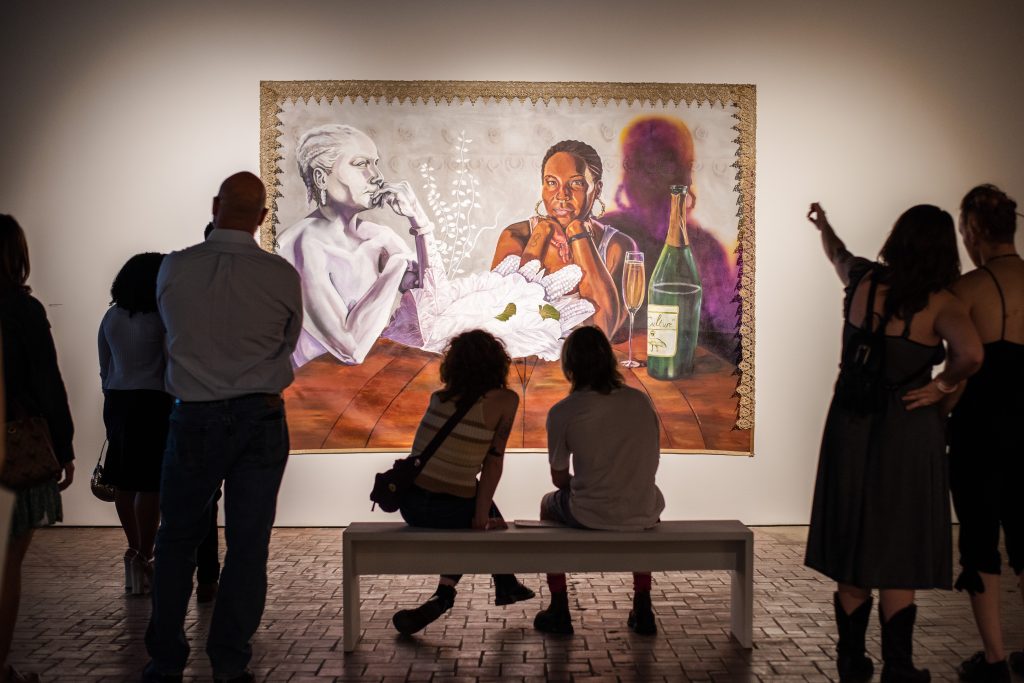 SUPERNOVA SPONSORS
Sonya + Keith Pomeroy
NOVA SPONSORS
Lisa Applebaum
Charles Boyd
Linda Dresner + Ed Levy
Dan Feld + Ann Berman
Jennifer + Dan Gilbert
Lynn + Bharat Gandhi
Linda + Rob Powers
Shelley + Joel Tauber


ART STAR SPONSORS
Gretchen + Ethan Davidson
Elle + Tony Elder
Kevin Kruszewski + Michelle Goff
Roz + Scott Jacobson
The Orlans Family
Sandy Seligman
Cate Strumbos + Dozer Strangway
Hudson-Webber Foundation
Gucci Changemakers
SUPER STAR SPONSORS
Lillian Elliott
Emily Ferrero
Tom J. Goldberg
Marsha + Jeffrey Miro
Carol Ziecik + TJ Ruza
Emily Camiener + Marc Schwartz
Goldman Sachs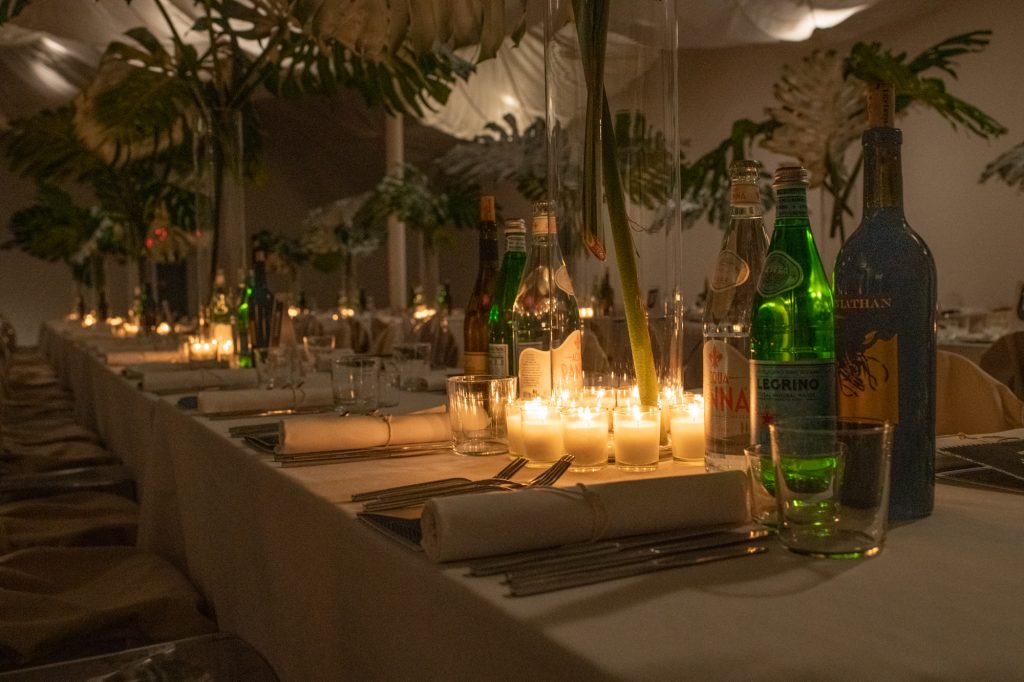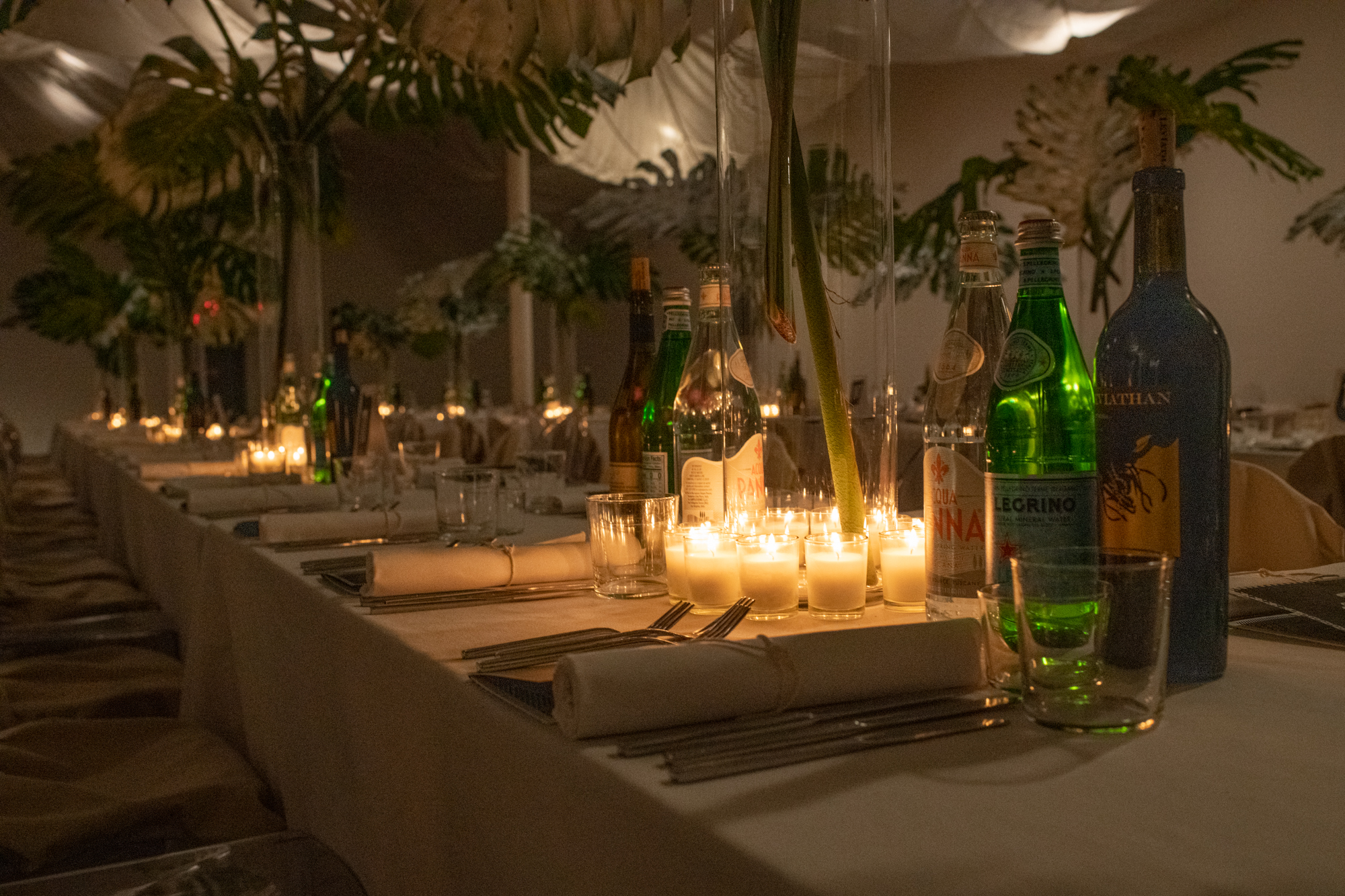 In Much Appreciation of the Gala Planning Committee
---
Elle Elder
Linda Powers, Chair
Sandy Seligman
Details
Date:

October 13

Time:

6:00 PM - 10:00 PM

Event Categories:

Event Tags: