Museum Hours
Tue/Wed/Sat/Sun: 11am-5pm
Thu/Fri 11am-8pm
Closed Monday
Mobile Homestead Hours
Fri/Sat/Sun: 11am–5pm
Closed Monday – Thursday
Cafe 78 Hours
Monday: closed
Tue/Wed/Sat/Sun: 11am – 5pm
Thu/Fri: 11am – 8pm
Closed on Thanksgiving, Christmas Day, and New Year's Day
Email
Phone
Can I rent space at the museum for a private event?
How can I submit my portfolio/exhibition proposal to be shown at MOCAD?
At this time we aren't able to accept unsolicited exhibition or portfolio proposals.
Can I rent space at the museum to show an art exhibition?
While we offer facility rentals, in most cases we aren't able to accommodate installation of a privately curated exhibition. Please see our Facility Rentals page for more information.
Can you suggest an art appraiser or tell me how much my art piece is worth?
No, unfortunately we cannot appraise your artwork. As a non collecting institution we do not regularly work with any art appraisers and can't make a recommendation.
Will MOCAD buy my artwork for its collection?
As a non collecting institution, we don't purchase art and do not have a collection.
Are you hiring?
Please visit our Opportunities page to find out about active employment, internship, and volunteer opportunities.
Museum Store + Visitor Services
Facility Rental + Job Opportunities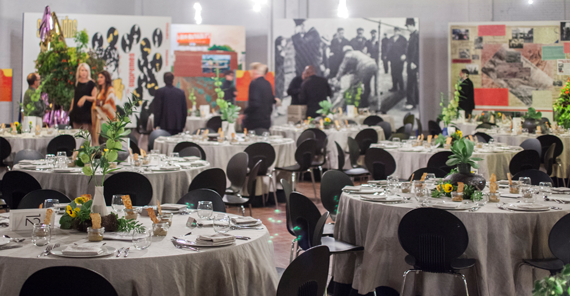 Facility Rental Information
The Museum of Contemporary Art Detroit (MOCAD) is one of the city's most exciting, unique, and adaptable settings. Our 22,000 square foot historic venue has been simply restored to retain its singular character and urbane feel.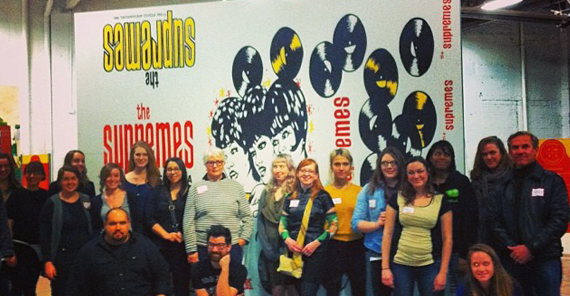 Volunteer/Job Opportunities
Whether you are a student or recent graduate looking for an internship with one of our departments, are interested in volunteering at the museum, or are seeking a full or part time position, MOCAD periodically has opportunities to share.