Mike Kelley's Mobile Homestead
Mike Kelley's Mobile Homestead is a permanent artwork by the late artist Mike Kelley. Located on the grounds of the Museum of Contemporary Art Detroit, it is a full-scale replica of the home in which Kelley grew up: a single-story, ranch-style house in the Detroit suburb of Westland. Kelley, who died in Los Angeles in 2012, sought to ensure that the Mobile Homestead remain relevant to the cultural interests and concerns of its local communities. In that spirit, the home was designed with a detachable facade, allowing it to be driven to neighborhoods throughout the city, offering public services during its travels.
MOCAD's Department of Education and Public Engagement works with local organizations and individuals to make the ground floor of the Mobile Homestead a flexible community center providing space for projects, events, gatherings, conversations, and installations that are created by, and in service of, a diverse range of people.
Rather than projecting ideas out into the world, the Mobile Homestead invites the community to contribute ideas, while visitors to the house are encouraged to suggest events, projects and exhibitions. If you're interested in learning more or getting involved with Mike Kelley's Mobile Homestead, stop by or drop us a note at: mobilehomestead@mocadetroit.org.
Nicolas Lobo:
Wellness Center
May 10 – August 4, 2019
Museum of Contemporary Art Detroit presents Wellness Center, a solo exhibition by Miami-based artist Nicolas Lobo based on contemporary wellness therapies and the socioeconomics of the wellness industry.
The placement of Wellness Center inside Mike Kelley's Mobile Homestead builds upon the idea that a home is understood by many as a place for healing, from a variety of collective and environmental harms. The project also references the conventional home-based practices of chiropractors, massage therapists, life coaches, acupressurists, acupuncturists, and many others who repurpose their domestic space as a place for wellness.
All of the artwork in the exhibition is part of  Lobo's direct therapeutic work with individuals in his studio in Miami, using familiar products and objects common within the wellness ecosystem. Cannabis pain cream, rose kaolin, prickly pear, activated charcoal, medical grade honey, and hydrogel beauty masks take on the typical role of paint in Lobo's series of "Hydrogel Paintings". Made by applying wellness products to glass windows and then photographing them at various times of day, the translucence of the materials evoke slides under a microscope—reflecting on the physical properties commodified by the wellness industry.
Juice Trade is a new video work that explores the tension between economies of scale and safety in beverages as told through the circulation of bottled drinks sold at traffic lights and high end juice processing and consumption. Wellness Center also features functional sculptures designed to provide water based wellness services to visitors. A limited number of appointments to take part in these treatments will be available throughout the exhibition and those who are interested in participating are asked to inquire in person at the Mobile Homestead during public hours.
Support for Nicolas Lobo is provided by the John S. and James L. Knight Foundation. Wellness Center is funded by The Ellies, Miami's visual arts awards, presented by Oolite Arts.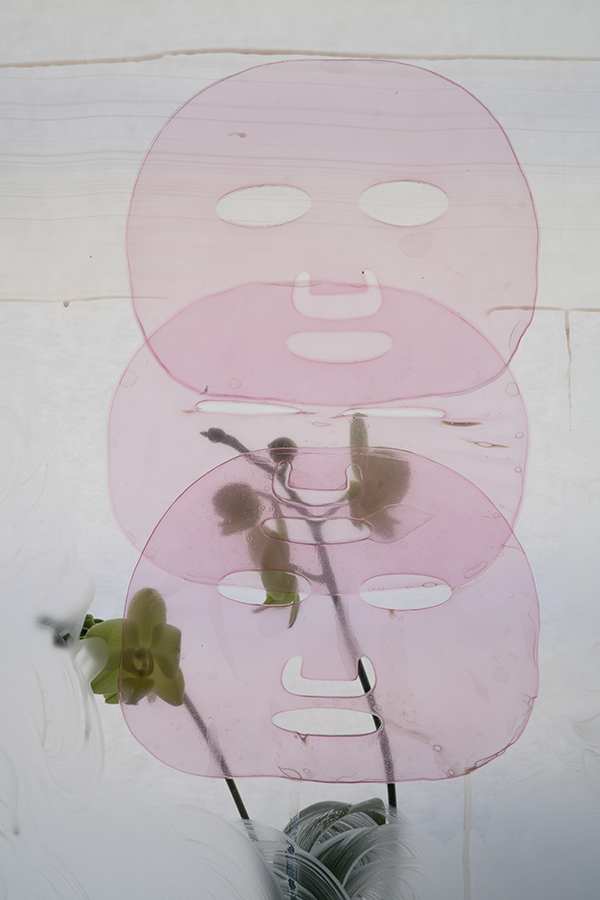 Image: Nicolas Lobo, Triple Rose Mask Residue Test (Rose water hydrogel, gooseberry hydrator, Cannabis pain creme, double phalaenopsis), 2019. UV ink on aluminum, 12×18 in. Image courtesy of Nina Johnson Gallery.
More About Mike Kelly's Mobile Homestead