DETROIT NARRATIVE AGENCY: RADICAL REMEDIES ARTISTS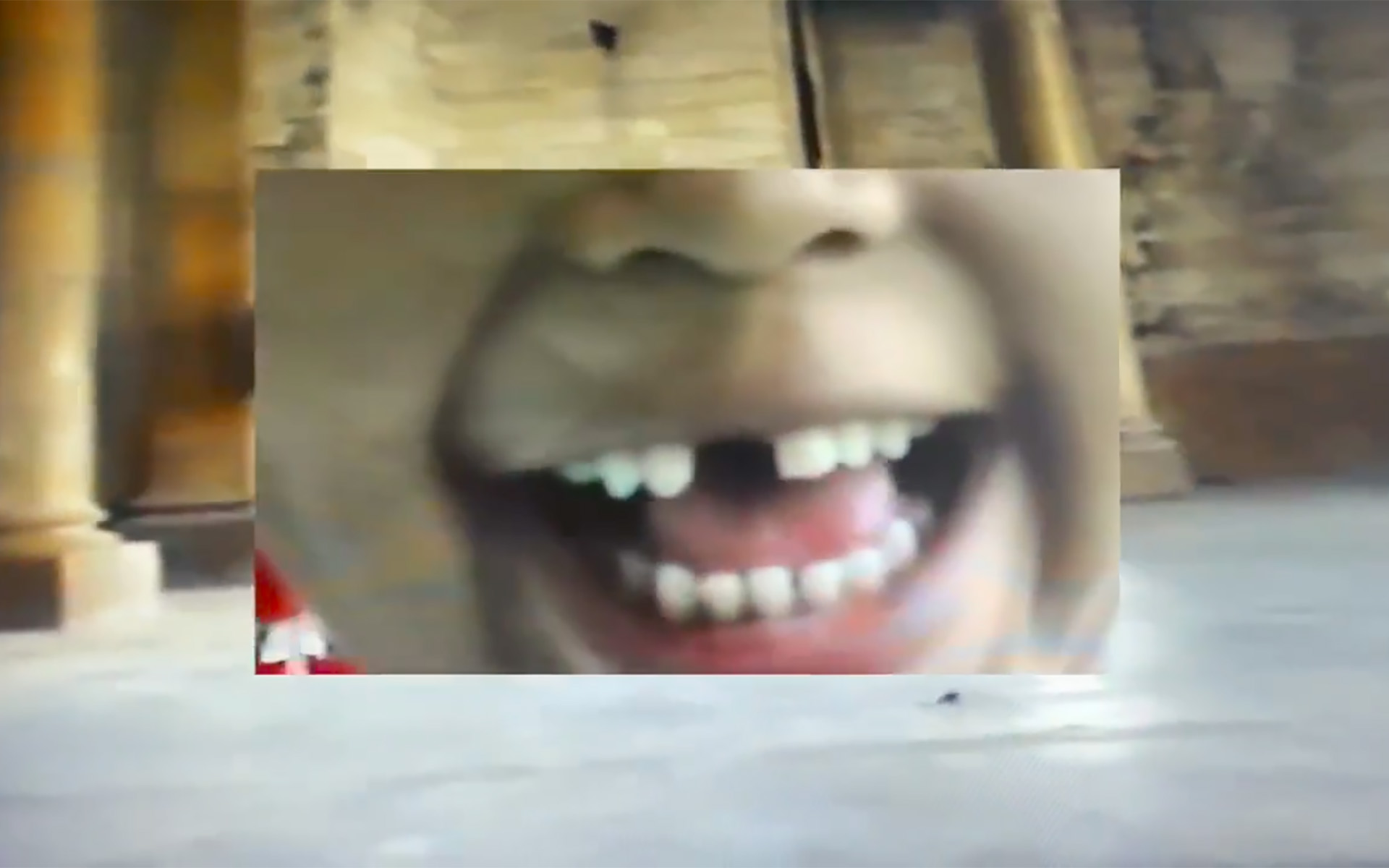 As our communities face the dual pandemics of COVID-19 and severe anti-Black racism, what do resilience, resistance, joy, grief, and collective care look like? Detroit Narrative Agency (DNA) invited Detroiters and Michigan residents to creatively respond to this question through short videos. This exhibition, organized in collaboration with Detroit Narrative Agency, amplifies community stories to build collective healing.
DETROIT NARRATIVE AGENCY:
RADICAL REMEDIES
FEBRUARY 5 – APRIL 18, 2021
---
Vanessa Reynolds (Venusloc)
Joy Remembers, 2020
HD video, 2 min 49 sec
Joy Remembers depicts the personal journey of remembering joy as a practice of combating depression in the wake of dual pandemics. The piece, composed of home-recorded VHS footage from 1993, features a three-year-old Reynolds imposed over the shell of Michigan Central Station's lobby. Joy Remembers is accompanied by an original house synth composition that Reynolds created.
Ifayomí Christine
Omiero, 2020
HD video, 3 min 38 sec
Omi translates to "Water" and Ero translates to "Cure" or "Antidote." Omiero explores the connectivity that exists between water and descendants of enslaved people, and the way that water has been used as a conduit of healing and messaging in the womb, in ritual, baptism, spiritual bathing and across Diasporic identities and practices.
Poetic Societies, Forgotten Networks TV
Ava Ansari, Halima Afi Cassells, Rafael Leafar, Nia, and Nzinga
They Will Carry Us, 2020
HD video, 5 min 22 sec
They Will Carry Us is a testimony to the power of collective creation in Detroit. Ava Ansari co-creates with interdisciplinary artist Halima Afi Cassells as she shares healing moments from her journey through motherhood, from home birth to the Mississippi River over the waves of Rafael Leafar's musical composition and her ceremonial dance with her daughters. Produced by Forgotten Networks TV, a project by Poetic Societies for the somatic, sonic, and scenic liberation of the oppressed bodies across the earth.
Chris Jakob, Costa Kazaleh Sirdenis, and Aja Salakastar Dier
The Call, 2020
HD video 4 min 16 sec
In the most disruptive, chaotic, and lonely year of our lives, how do we remain connected with each other and our purpose? The Call explores the use of ritual, movement, poetry and vibration to connect with our past and our ancestral lines in order to heal and evolve in the present moment.
Aysha Jamali, Anisa Jibrell, Isra Daraiseh, and Asha Noor
From Other to Center, 2020
HD video, 2 min 8 sec
From Other to Center takes the viewer on an ancestral visual journey that honors traditional and cultural practices of remedy.
Karen Cardenas and Erik Paul Howard
Solidarity: First Your Liberation And Then Mine, 2020
HD video, 1 min 4 sec
Solidarity: First Your Liberation And Then Mine documents the national uprisings in support of #BlackLivesMatter and the introduction of the Breathe Act led by the Movement for Black Lives' policy agenda. This film centers on forty days of solidarity and movement building in Detroit following the murder of George Floyd at the hands of the Minneapolis Police Department. Contributing photographers include Rosa Maria Zamarron, Rachel Elise Thomas, and Erik Paul Howard, selected and sequenced by Nona Robinson.