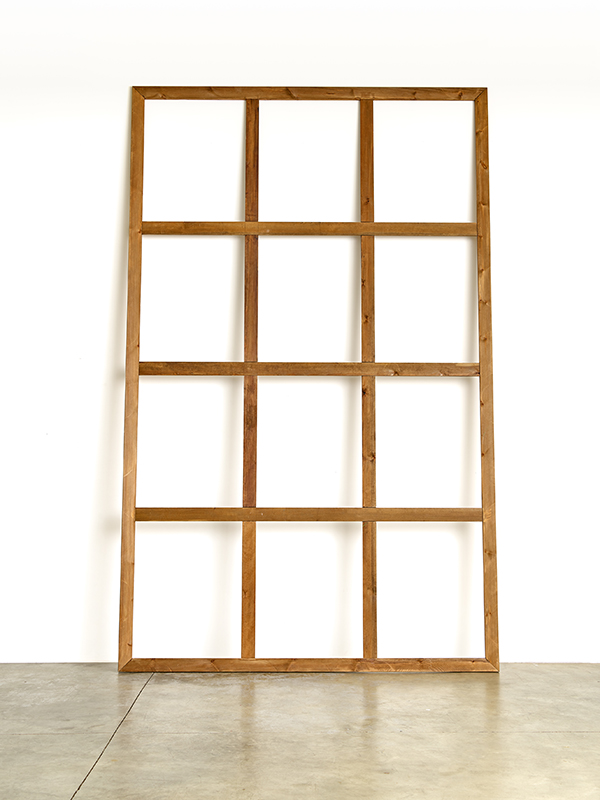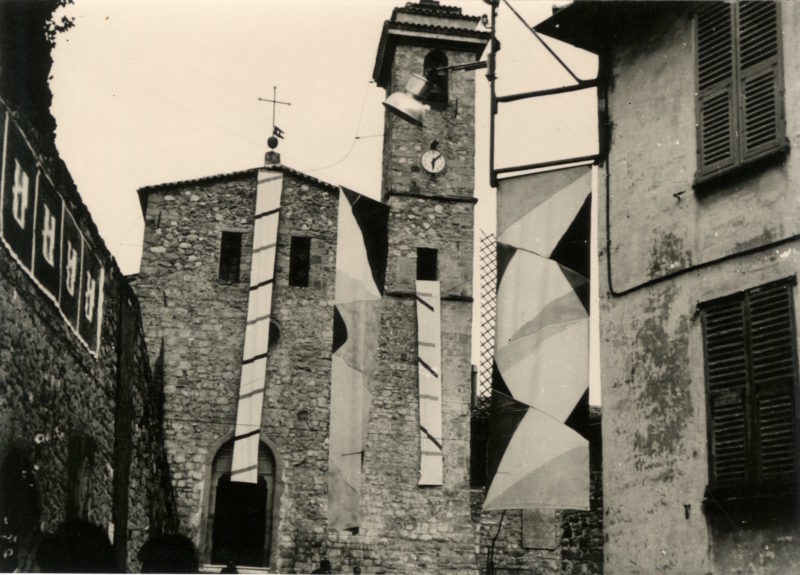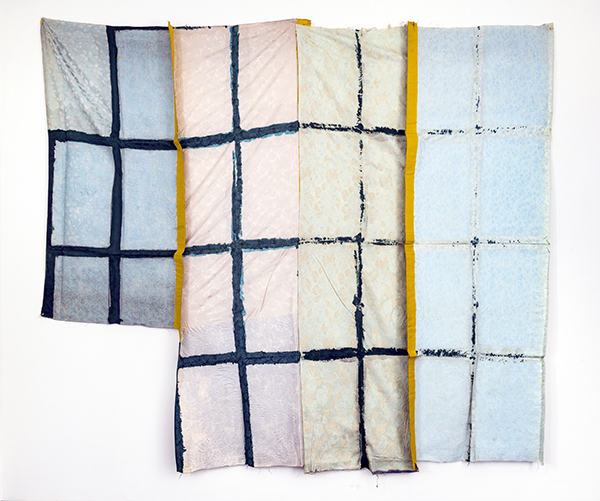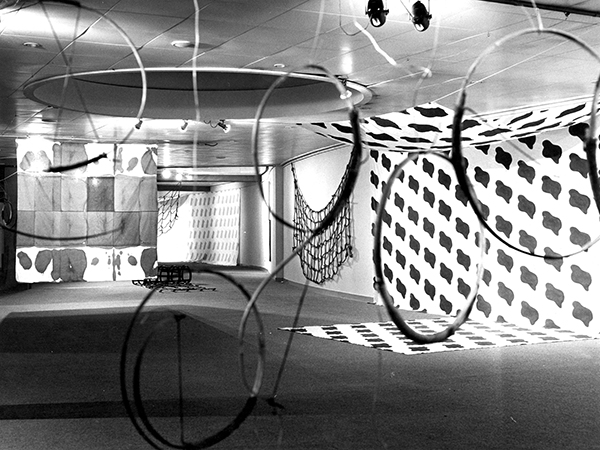 UNFURLED:
SUPPORTS/SURFACES
1966-1976
FEBRUARY 1 – APRIL 21, 2019
Curated by Wallace Whitney
The Museum of Contemporary Art Detroit will present the first exhibition in the Midwest and most comprehensive show to date of the French art movement Supports/Surfaces. This group of fourteen artists, along with several others who were closely affiliated, lived and worked in the south of France, producing artwork marked by an interest in materiality, a lyrical use of color and expansive ideas of what constitutes a painting. French society was undergoing social protests and upheavals in the 1960s that mirrored the civil rights and anti-war movements in the USA. The Supports/Surfaces artists sought new forms and methods to reflect their times: standard art materials were dropped in favor of homespun non-art materials (bed sheets, rope, dish rags) and figuration was replaced by loose, permeable grids that hinted at a more democratic method of art-making and a proposal for humane society.
Although working abstractly, these artists shared a deeply political approach to making and showing art. The fact that they were based outside Paris was already a counter-institutional thing to do in an extremely centralized country like France. They purposefully sought small towns in the south to do impromptu, temporary shows. They often abandoned the art and moved on to the next place to create another "exhibition". They displayed art in bars, river banks, and on the walls of cities. Unfurled will employ similar strategies in the MOCAD exhibition space: hanging art from the rafters and employing an "all-over" approach to installation, using the original, historic pieces by these artists.
The Supports/Surfaces artists were responding to their times in ways similar to how artists are currently reacting to contemporary culture. France was actively urbanizing and industrializing during the time period that the work work in Unfurled was made and the artists were responding to these large-scale changes. The alienation felt from the loss of direct workmanship often fuels a simplicity and directness in studio practices, then and now. Daily utilitarian craft practices were being lost as people who formerly worked the land spent their days in factories; this reality was folded into Supports/Surfaces. Urban homesteaders and artists today are creating handmade plots of their own inside the faded dream of mass industrialization in Detroit and other American cities. It is the impulse to live and work with immediacy, agency, and ambition that is one of the bracing messages embedded in Unfurled: Supports/Surfaces 1966-1976.
Unfurled: Supports/Surfaces 1966-1976 is organized by the Museum of Contemporary Art Detroit (MOCAD) and curated by Wallace Whitney.
Exhibitions and public programs at MOCAD are supported by the A. Alfred Taubman Foundation. Additional funding is provided by Jane and Eddie Schulak, and Étant donnés Contemporary Art, a program of the French American Cultural Exchange (FACE) Foundation. Étant donnés is developed in partnership with the Cultural Services of the French Embassy in the United States, with lead funding from the Florence Gould Foundation, the Helen Frankenthaler Foundation, Chanel USA, the ADAGP, the French Ministry of Culture, and Institut Français.
Unfurled: Supports/Surfaces 1966-1976 is in collaboration with Ceysson & Bénétière.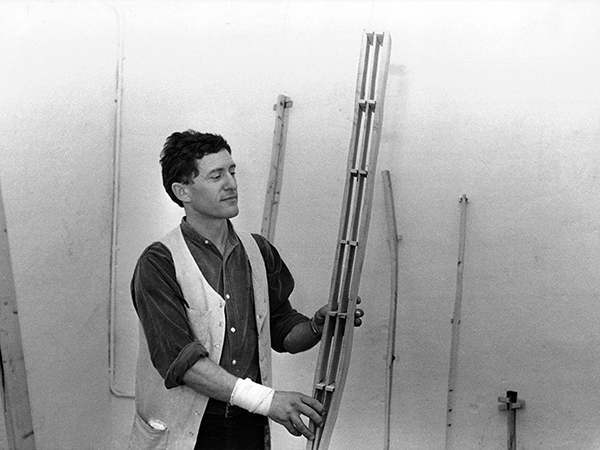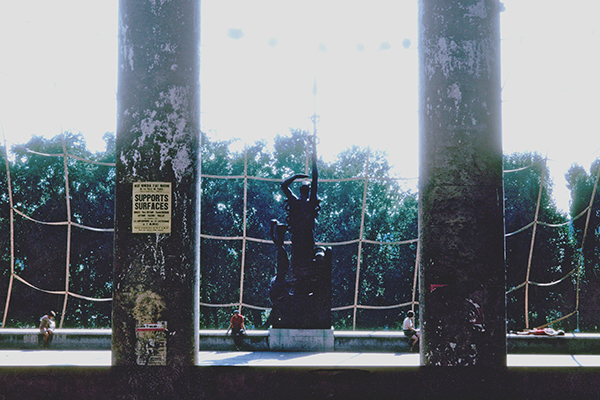 IMAGES
Left column, top to bottom
Daniel Dezeuze, Chassis, 1967. Courtesy of Ceysson & Bénétière.
Patrick Saytour, Intérieur/Extérieur, 1970.
View of works by Patrick Saytour, Daniel Dezeuze, and Claude Viallat in the streets of Coarse, for "Poetic Encounters", July 21-27, 1969. Courtesy of the Archives of Jacques Lepage.
Patrick Saytour, Pliage, 1974. Courtesy of Ceysson & Bénétière.
Exhibition view, La Maison de la Culture de Rennes, 1974.
Right column
Top: Toni Grand in his studio, 1970, photo Jean-Claude Rancière.
Bottom:  Exhibition view, "Supports-Surfaces", Exposition at the Musée d'Art Moderne de La Ville de Paris.