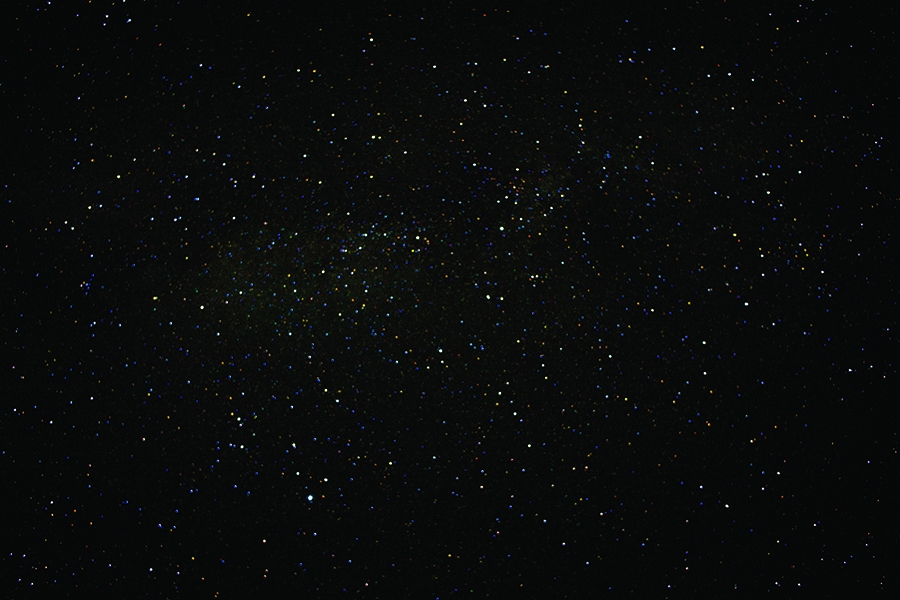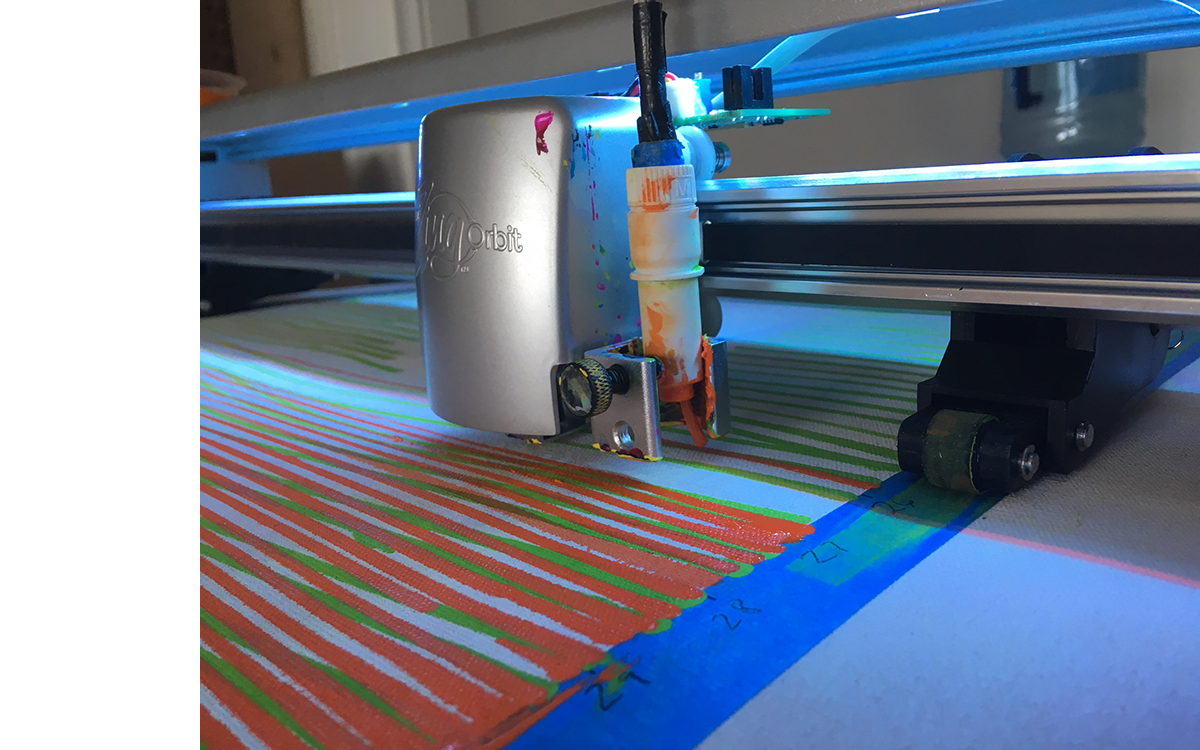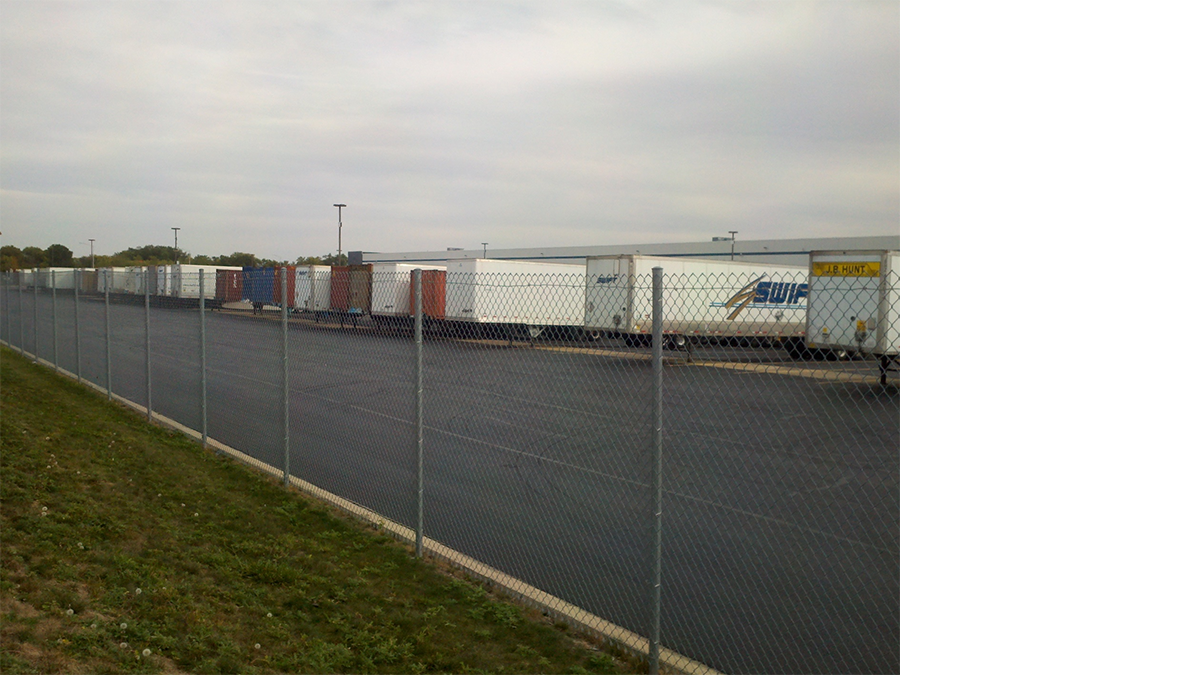 IMAGES
01: David Horvitz, For Kiyoko, From Amache, 2016
02: Joel Holmberg, studio view (2018)
03: Anne Elizabeth Moore, Foreign Trade Zone #22 in Joliet, Illinois (2012) Site photo from Moore's reporting documents
04: Beni Bischof, Sausage Power (2011) Lambda Print
STANDING STILL, LYING DOWN,
AS IF
OCTOBER 26, 2018 – JANUARY 6, 2019
Standing Still, Lying Down, As If  is a group exhibition that brings together works by over 30 artists in the MOCAD's Front Gallery.
As participants in public spaces, we are guided by the frameworks that we encounter within them. Omnipresent and multifarious, the forms of public communication are demarcated and facilitated through sets of parameters as a prerequisite for order. Motivated by the inevitability of our engagement with the pre-established conventions—and by a question of "What happens when a framework is misused?"—Standing Still, Lying Down, As If asks us to participate actively, and radically, within a framed space.
Each work in the exhibition is a case study, proposing a distinct approach to the exhibition's request for participation. Jordan Seiler's PublicAdCampaign mediates a public's role in the infrastructures of ad space; Joel Holmberg reconfigures off-the-shelf printers into righteously poetical drawing machines; Anne Elizabeth Moore's clandestine use of the format of the comic reports on the garment industry complex; and an inexhaustible collection of visual "improvements" by Beni Bischof aids in processing of popular culture. These works and many others are presented together to facilitate an inquisitive environment for the viewer.
In part, Standing Still, Lying Down, As If finds inspiration from a 2003 exhibition of artist-made posters curated by Matthew Higgs at White Columns in New York City. Titled Post No Bills, the exhibition functioned as a valuation of artistic oscillations into "…the polemical 'space' of the poster as a vehicle for [artists] ideas." Still using themes of a 'poster' and a 'wall' on which a 'poster' is 'placed', Standing Still, Lying Down, As If re-formulates the definition of a poster as a "framed space" in order to explore art making methods currently developing in response to the frameworks of communication, production, and distribution.
Standing Still, Lying Down, As If offers a primer for active engagement with one's own surroundings. By participating actively and creatively with—and in response to—a complex of established frameworks, we not only alter our perception of routine, but allow ourselves an opportunity to reinvent the framed and predetermined.
Expanding beyond the museum walls, a large scale off-site installation accompanies the main exhibition. In partnership with Red Bull Arts Detroit, several participating artists have been selected to develop location-based public works on exterior walls throughout the Eastern Market neighborhood.
Gerritzen's installation draws inspiration from Eastern Market's rich history of "typo jamming," exploring the relationship between information and built environments. As Detroit's complex real estate market is in flux, so too do we see shift in the way that data is stored and represented within architecture. Sourcing imagery from Diego Rivera's iconic Detroit Industry Murals, Raad has created an enlarged mural of the most negligible content from Rivera's frescoes: a bowl of fruit. While Detroit's industrial landscape has dramatically changed since the times of Rivera, Raad uses the fruit as a cultural constant.
PARTICIPATING ARTISTS
Alberto Aguilar, Efe Bes, Beni Bischof, Ernest A. Bryant III, Caroline Chandler, Wayne Curtis, Mieke Gerritzen, Joel Holmberg, David Horvitz, Ashton Hudgins, Patrick Meagher, Anne Elizabeth Moore, Trevor Naud, Wyatt Niehaus, Iman Raad, Adriana Ramić, David Reinfurt, Tylonn Sawyer, Kateřina Šedá, Jordan Seiler, Amy Small, Travess Smalley, Youngeun Sohn, Wesley Taylor and Complex Movements with Siwatu-Salama Ra, Nora Turato, Polina Vasilyeva, Vanessa Viruet, Mike Wrathell, Alivia Zivich, A March Issue
ABOUT RED BULL ARTS DETROIT
Red Bull Arts Detroit is an artist residency, visiting curator and writer fellowship, micro-grant program, and experimental, non-commercial exhibition space. Since 2011, the organization has ensured a sustained commitment to the cultivation and advancement of the arts in Detroit and beyond. In 2018, Red Bull Arts Detroit joined Red Bull Arts New York as the second pillar of the Red Bull Arts platform. Located in Eastern Market's historic E&B Brewery, the organization (formerly known as Red Bull House of Art) has hosted over 100 resident artists, and served countless community members through exhibitions, studio assistantships, and inclusion in a variety of programs. In 2018, Red Bull Arts Detroit joined Red Bull Arts New York in the Red Bull Arts Network, focusing on creating new opportunities for artists and fostering public engagement in the arts. The program aims to extend the boundaries of exhibition making; support the production of new work by emerging and established artists; participate in and respond to the needs of local arts communities; and contribute to ongoing dialogue around contemporary issues and thought.
Standing Still, Lying Down, As If  is organized by the Museum of Contemporary Art Detroit and curated by Ouliana Ermolova, Ford Curatorial Fellow, with assistance from Amber Beasley, MOCAD exhibitions team intern.
Exhibitions and public programs at MOCAD are supported by the A. Alfred Taubman Foundation. Support for exhibitions and educational initiatives is provided by the Edith S. Briskin/Shirley K. Schlafer Foundation. The Ford Curatorial Fellows at MOCAD are supported by the Ford Foundation. Standing Still, Lying Down, As If is supported in part by Red Bull Arts Detroit.