PLEDGES OF ALLEGIANCE
Presented by Creative Time
MOCAD is proud to participate in Creative Time's Pledges of Allegiance, a serialized commission of sixteen flags, each created by an acclaimed artist. "We realized we needed a space to resist that was defined not in opposition to a symbol, but in support of one, and so we created a permanent space. The flag seemed an ideal form to build that space around both practically and symbolically," says Creative Time Artistic Director Nato Thompson.
Each flag points to an issue the artist is passionate about, a cause they believe is worth fighting for, and speaks to how we might move forward collectively. Conceived in response to the current political climate, Pledges of Allegiance aims to inspire a sense of community among cultural institutions, and begin articulating the urgent response our political moment demands.
Participating artists include Tania Bruguera, Alex Da Corte, Jeremy Deller, LaToya Ruby Frazier, Ann Hamilton, Robert Longo, Josephine Meckseper, Marilyn Minter, Vik Muniz, Jayson Musson, Ahmet Ögüt, Yoko Ono, Trevor Paglen, Pedro Reyes, Rirkrit Tiravanija, and Nari Ward.
You can find MOCAD's Pledges Of Allegiance flag installed at Mike Kelley's Mobile Homestead.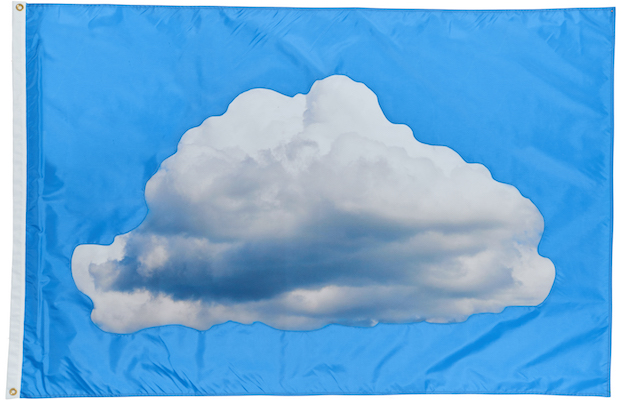 Currently on view: Vik Muniz, Diaspora Cloud. Courtesy of MOCAD and Creative Time.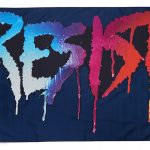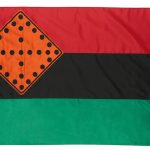 Nari Ward, Breathing Flag.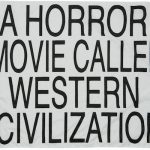 Ann Hamilton, Fly Together.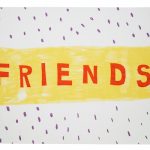 Alex Da Corte, Friends (For Free).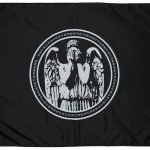 Trevor Paglen, Weeping Angel.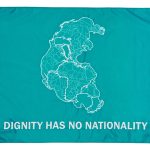 Tania Bruguera, Dignity Has No Nationality.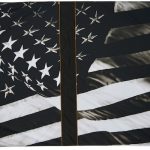 Robert Longo, Untitled (Dividing Time).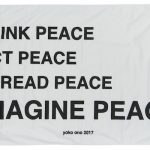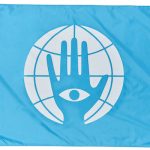 Pedro Reyes, Hands On With A Vision.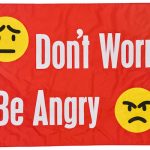 Jeremy Deller, Don't Worry Be Angry.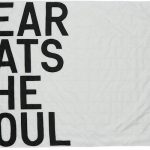 Rirkrit Tiravanija, Untitled 2017 (Fear Eats The Soul) (White Flag)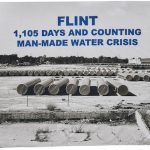 Latoya Ruby Frazier, Flint, 1,105 Days And Counting Man-Made Water Crisis.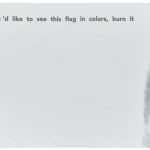 Ahmet Ogut, If You'd Like This Flag In Colors, Burn It (In Memory Of Marinus Boezem).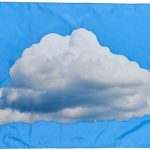 Vik Muniz, Diaspora Cloud.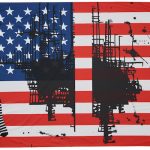 Josephine Meckseper, Untitled (Flag 2).