MOCAD's building has a ground-level entry, with one accessible main entrance. It is one-story with no need for stairs or elevators. The building is accessible by public transportation and includes designated handicap parking spaces. The assembly areas of the building are adaptable to integrated and dispersed wheelchair seating as necessary. MOCAD's exhibition areas and counters are wheelchair-accessible. The staff of the MOCAD Store has been trained with ADA requirements in mind.
Guided tours are available for those who are vision impaired. MOCAD has a list of sign language interpreters to call in as needed for public programs and events. Our bathrooms are wheelchair-accessible, with accessible sinks and water fountains. MOCAD has a designated staff member responsible for overseeing accessibility. Front desk staff are trained to address accessibility questions and service animal etiquette.
---
CONTACT

US

How can we help you fully participate? MOCAD is committed to hosting accessible, inclusive public programs and art experiences. If you require an accommodation or service not listed here, or during a specific program or event, please contact info@mocadetroit.org at least two weeks prior to your scheduled visit. If an accommodation would be helpful and the lead time is less than two weeks, let us know so we will make every effort to help.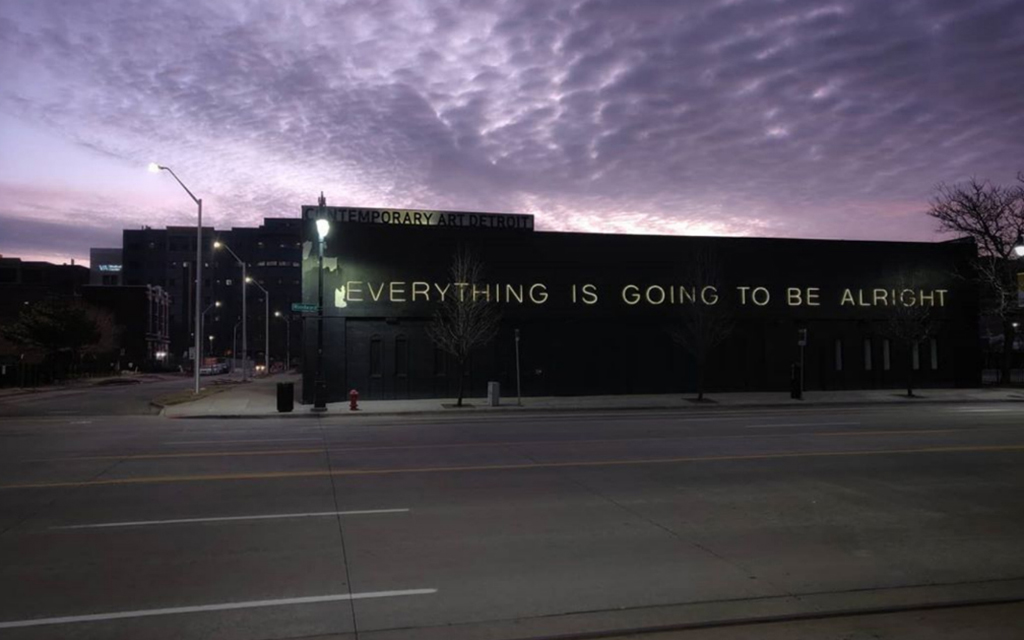 MOCAD exterior at night from Woodward Avenue, 2020

Unfurled: Supports/Surfaces 1966-1976, MOCAD, 2019, installation view, Photo: Tim Johnson
EXHIBITIONS