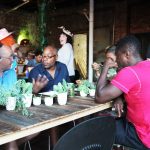 New Wave Interchange Dinner, 2015.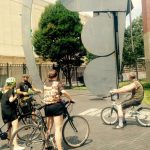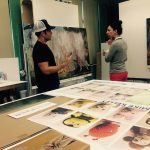 Studio visit with Greg Fadell, 2015.
MOCAD's Innovative Auxiliary Membership

The MOCAD New Wave membership is dedicated to furthering MOCAD's Mission by engaging young professionals and art enthusiasts, actively contributing to increasing public awareness of MOCAD and promoting contemporary art in our community. As a New Wave member of MOCAD, you will receive these benefits:
Access to Modern/Contemporary Reciprocal programs (Mod/Co & ROAM)
Invitations to special museum events and previews
Invitations to exclusive New Wave member events
Exclusive studio tours and artist events
Special volunteer opportunities at the museum and in the community
Plus all Member benefits:
Invitation to a special members preview hour for exhibition openings and a program guide delivered to your home, plus:
Personalized MOCAD membership card, and:
10% discount on all items in the MOCAD store, and
10% discount at Café 78, and
Double Discount Weekend (20% off MOCAD store items) during the first week in December, and
Free admission to select public programs, and
Discounts at partner restaurants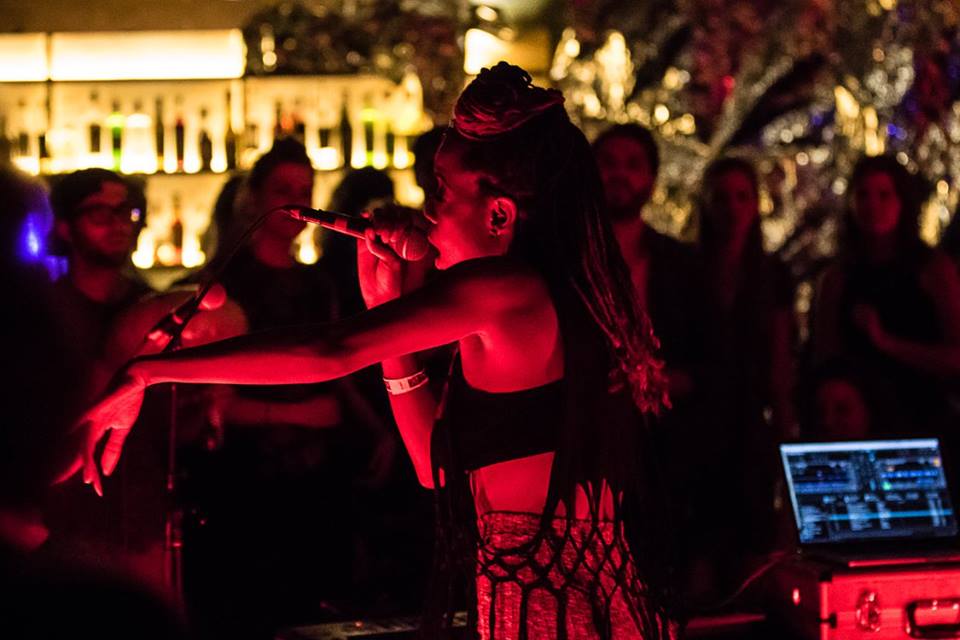 Britney Stoney performs live at MOCAD for the annual Afterglow event. Afterglow is presented by the New Wave committee. Photo Courtesy of Trista Dymond.
Monster Drawing Rally Planning Committee:
Jennifer Junkermeier, New Wave Steering Committee
Davin Brainard, Co-Chair
Jessica Allie, Co-Chair
The New Wave Steering Committee is designed to be a liaison for the museum by contributing to the public programs at MOCAD. The committee plans the annual Monster Drawing Rally and the Afterglow events. The New Wave Steering Committee members include:
Courtney Henriette
Jessica Allie
Aliss Sevrioukova
Jennifer Jurkermeier
Rabecca Buchanan
Ann Lewis
Davin Brainard
Neal Page
Ariel Hudes