NEVER SETTLE: PREVIEW SCREENING + DISCUSSION
WITH NEW RED ORDER
,

SACRAMENTO KNOXX

+

HALIMA AFI CASSELLS
---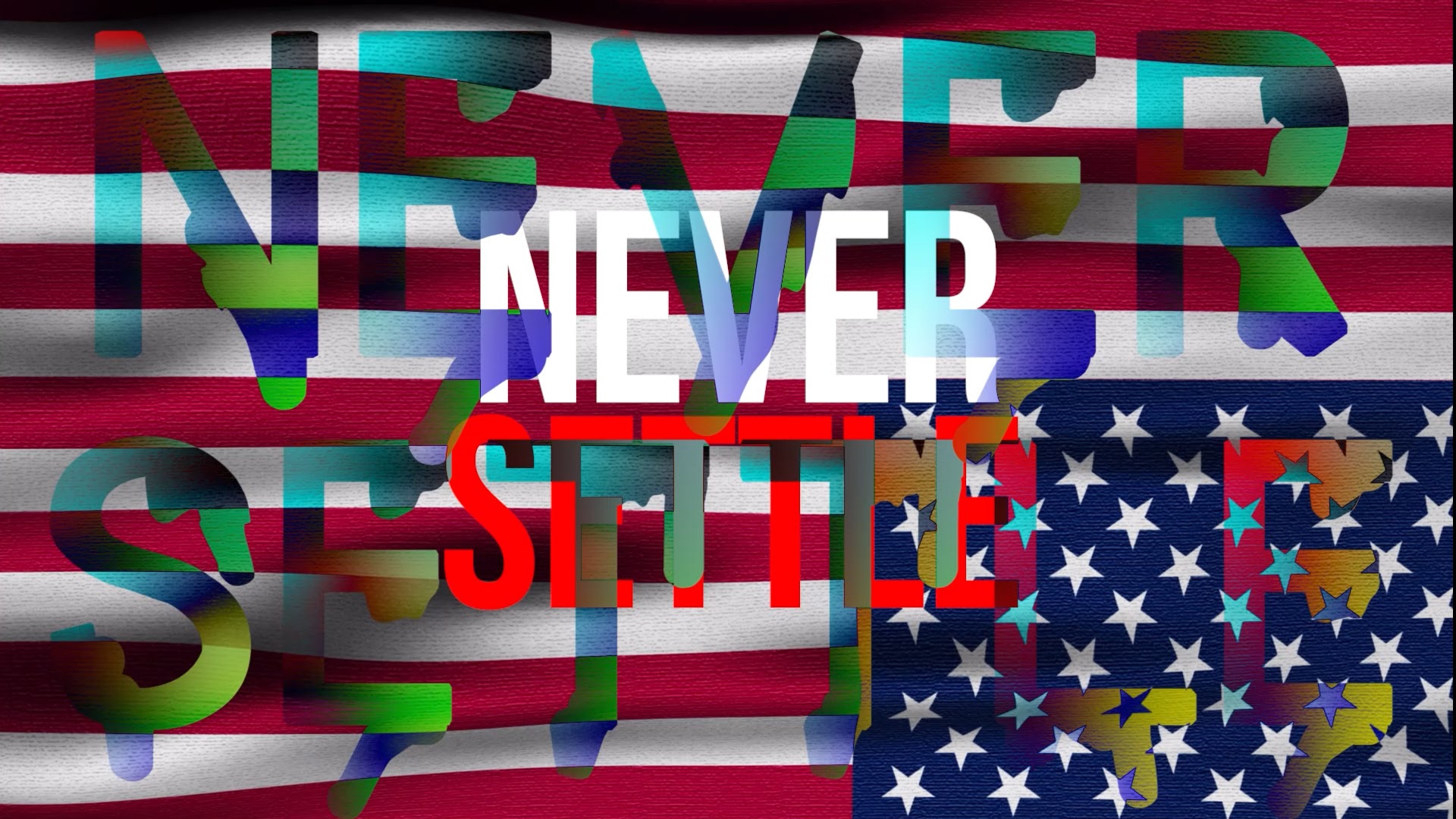 ---
VIRTUAL PROGRAM
FRIDAY, NOVEMBER 20, 6PM
---
SCHEDULE
6:00–6:05 – Introduction by Jova Lynne, Susanne Feld Hilberry Senior Curator at MOCAD
6:05–6:10 – Love Letter To The People by Sacramento Knoxx
6:10–7:00 – A preview screening of Never Settle: The Program, a work in progress by New Red Order.
Never Settle: The Program
2018-Ongoing | 49 min
co-directed by Adam Khalil, Zack Khalil, Jackson Polys, and Bayley Sweitzer.
This promotional initiation video lures inductees with promises of decolonization and settler remediation. Imagery of settler-led planetary destruction is juxtaposed with sequences of underground group therapy sessions where settlers can lose, forget, and explore their identities in order to indigenize. Sharing their labor, lurking through museums, and institutions, future accomplices snap thousands of cellphone pictures of every artefact and artwork on hand. Deploying and containing confrontational representations around the stakes of accompliceship, the video examines the dynamics influencing the conditions in which the concerns of indigenous people are often treated as a topic du jour and then co-opted by non-indigenous people, alongside the search for ways to make amends.
7:00–7:30 – Zack Khalil and Jackson Polys of New Red Order in conversation with artist Sacramento Knoxx, moderated by Halima Afi Cassells
---
Join the conversation
Submit your questions and observations through MOCAD's social media channels before or during the program:
Instagram @mocadetroit
Twitter @mocad
Facebook @mocadetroit
---
ABOUT THE ARTISTS
New Red Order (NRO) is a public secret society facilitated by core contributors Adam Khalil, Zack Khalil, and Jackson Polys. Working with an interdisciplinary network of informants—including Ashley Byler, Driftnote, Jim Fletcher, Inpatient Press, KITE, Maiingan "iNDiO1763" Wiikwedong, Kyleigh M. Mathewson, Tony Oursler, Laura Ortman, Jeremy Pheiffer, Gaile Pranckunaite, Walter Scott, Rezarta Seferi, Bayley Sweitzer, Walker Tate, Virgil Taylor, Kate Valk, and others—the NRO co-produces video, performance, and installation works that confront settler colonial tendencies and obstacles to Indigenous growth and agency.
Sacramento Knoxx is a hardworking interdisciplinary artist with strong roots in Detroit from the southwest side. He produces a sound of electronic, indigenous, ghettotech, afro-latino, hip hop, soul, and rhythm & blues. Knoxx's versatile background with different forms of music, allows him to blend traditional and contemporary styles creating dynamic storytelling experiences with live music performances, dancing, & video projections that take audiences on a participatory journey and a creative experience. Currently he shares interactive music performances, blending captured moments in life & creative imagery through large projection motion graphics. Building from raw experience and grit his works send vibrations to help assemble the worlds we want to live in.
Halima Afi Cassells is an interdisciplinary community-engaged artist, mom of three, avid gardener, with deep roots in Waawiiyaaatanong/Detroit, MI. She credits gardening as inspiring her move away from painting to a practice where she aspires to use materials and processes that lead to the thriving of all (human and non-human) communities. Halima continues to explore relationship-building, and notions of freedom/ work, value/ disposability in a participatory context through projects such as the Free Market of Detroit. As an advocate for all artists and cultural practitioners, she has spearheaded many community processes that uplift cultural capital from often-exploited communities.
---
Exhibitions and public programs at MOCAD are supported by the A. Alfred Taubman Foundation. New Red Order: Crimes Against Reality is generously supported by the John S. and James L. Knight Foundation.
---