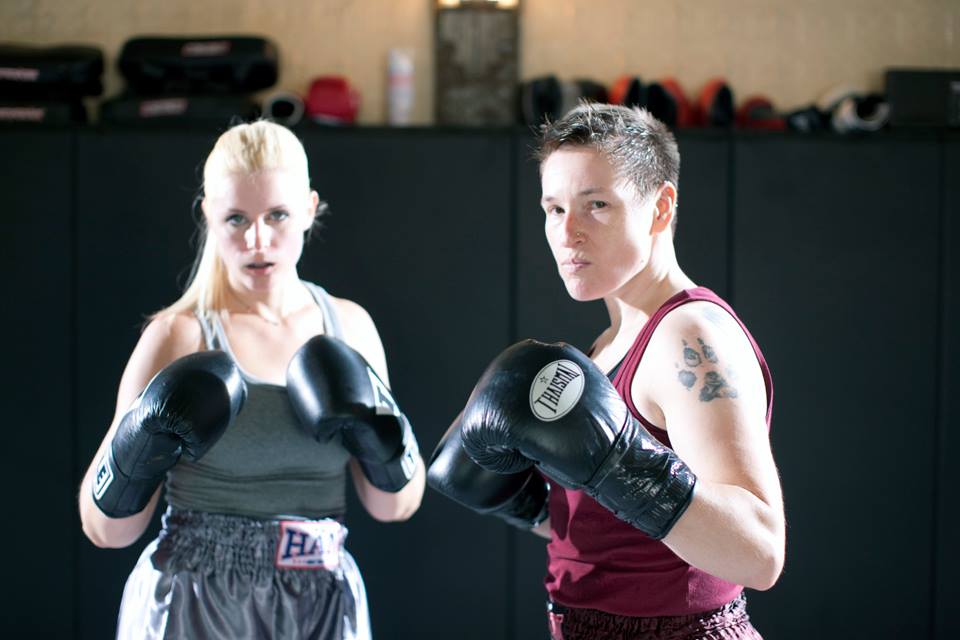 Dana Hoey, Still from Fighters, 2015, unprinted (virtual poster). Courtesy of the artist and Petzel Gallery.
DEPE SPACE EXHIBITION
Five Rings: Dana Hoey with the Detroit Police Athletic League, Detroit Jiu Jitsu, Anthony Geathers, and Michelle Keim
February 11, 2017-May 7, 2017
Dana Hoey's DEPE Space Residency project at MOCAD combines photography, video, and martial arts classes to call upon the history of the Detroit Police Athletic League and the philosophy behind the martial art of jiu-jitsu to examine ways to foster bonds between police officers and the communities they serve. Linking the arts and concepts of social engagement, the project offers the educational and interactive experience of free jiu jitsu-based self defense classes to young women from the Police Athletic League and the local community. Visitors will be able to witness these classes as they are held in the museum and through video documentation filmed by the artist. Additionally, the exhibition features portraits of Ultimate Fighting Championship (UFC) and Invicta fighters by photographers Michelle Keim and Anthony Geathers.
DEPE Space Residency
The DEPE (Department of Education and Public Engagement) Space residency and exhibition series presents interdisciplinary art that serves as a catalyst for learning and transformative conversation about complex social issues. DEPE Space offers opportunities to reflect upon the personal relevance of these topics and how they relate to communities in Detroit and throughout the world.