MOCAD ANNOUNCES FALL 2023/WINTER 2024 EXHIBITIONS AND PROGRAMMING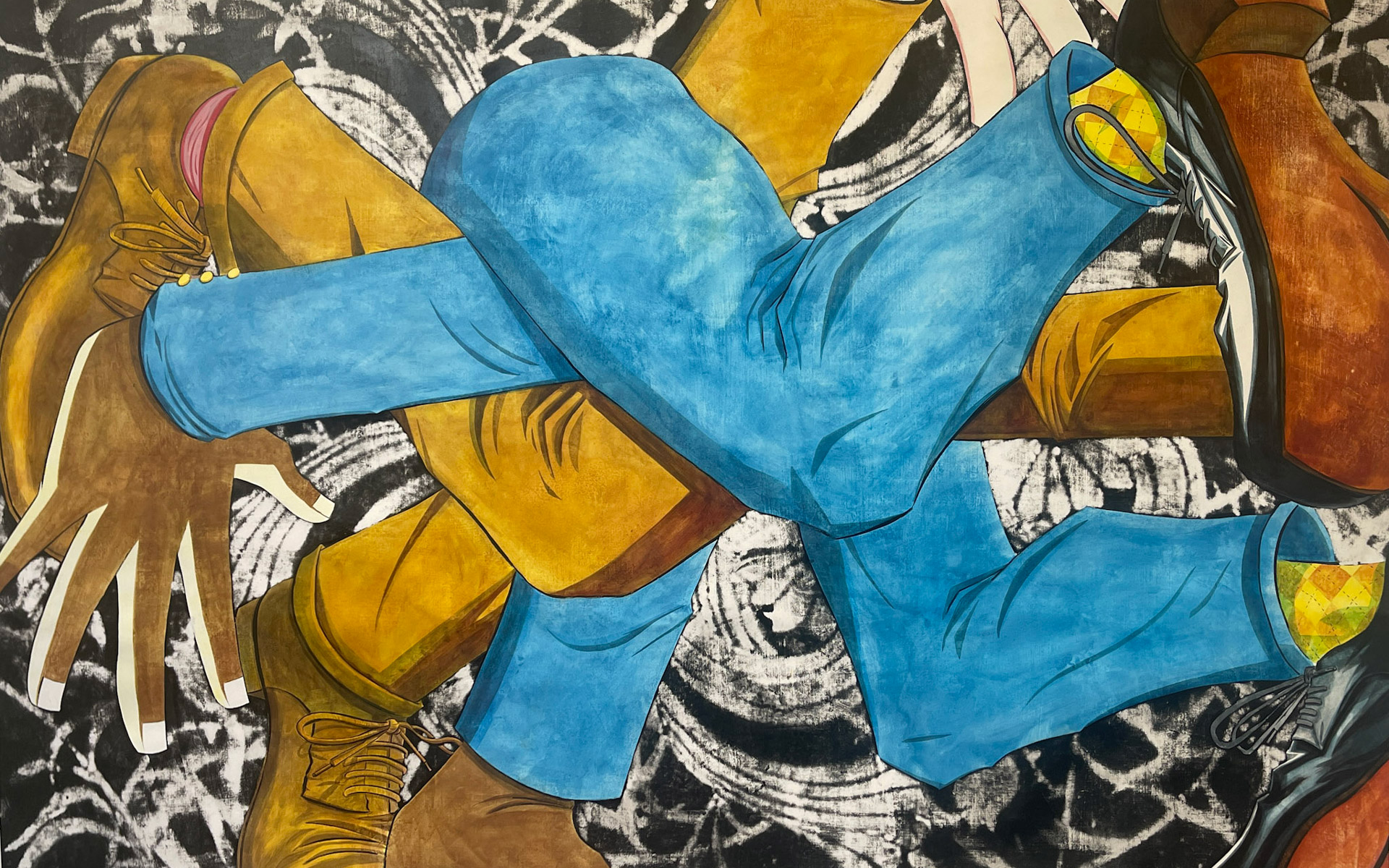 MUSEUM OF CONTEMPORARY ART DETROIT ANNOUNCES FALL 2023/WINTER 2024 EXHIBITIONS AND PROGRAMMING
The Fall season opens with three solo exhibitions and two shows that engage with the Museum's history and mission.
SEPTEMBER 7, 2023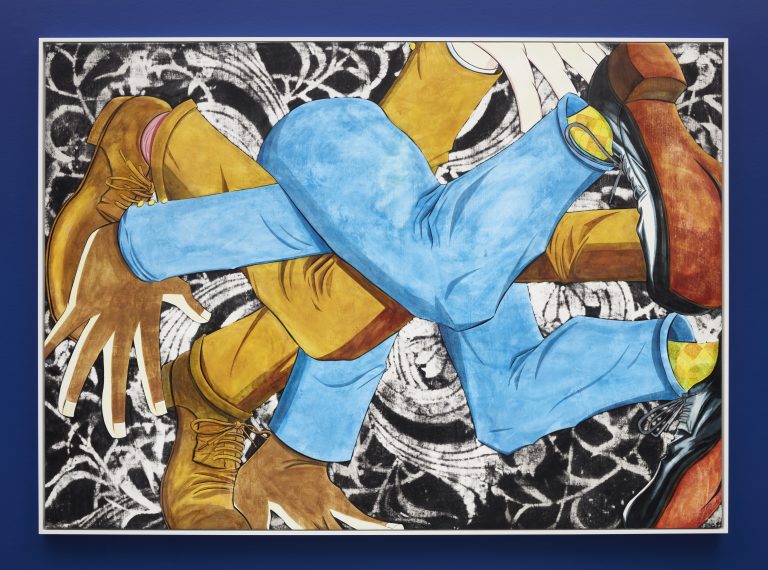 DETROIT, MI — The Museum of Contemporary Art Detroit (MOCAD) is pleased to announce its Fall 2023/Winter 2024 Season, on view from September 29, 2023 to February 4, 2024. The Fall/Winter season features three solo exhibitions, a celebratory show about the exhibition history of MOCAD, and a non-traditional exhibition taking the shape of a series of programs inspired by the mission of Mike Kelley's Mobile Homestead  of fostering "art as service."
MOCAD is pleased to present the first solo museum show of multidisciplinary artist Mark Thomas Gibson. A Retelling  

exhibits

Gibson's extensive research and visual archive of race in proximity to American culture and identity.

The comedic cadence of Gibson's work pokes fun at how information is passed on, produced, and retold from news sources. It addresses how power structures and information technologies impact our collective reality.

Through an ensemble of works that engage with the intertwined and complex history of painting and caricature, Gibson explores the potentiality of retelling by creating a palimpsest of

race 

in America.

MOCAD: Doors Open  

celebrates the 17th anniversary of MOCAD,

 honoring the Museum's rich exhibition history and commitment to the expanded field of contemporary art. The exhibition displays archival materials and collections related to MOCAD's history, including artists' books, commissioned artist prints, access to digital archives, exhibition ephemera, and publications. It offers a diagrammatic map that gives the public a glimpse into the institution's rich history of supporting contemporary art on a regional and international scale, reimagining the idea of a traditional museum. 

In

shadowworking

, multidisciplinary artist

Kevin Bernard Moultrie Daye (KBMD),

also known as SPIRITUALS, reimagines how Black communities monumentalize intangible heritage and ancestry. KBMD employs time as a versatile canvas, underscoring that culture transcends mere artifacts interwoven with rituals and the flow of time. Through a fusion of digital, virtual, and industrial methods, the artist reshapes the concept of "folk" art, erasing the boundaries between tradition and ingenuity.

Transcendence

  is an immersive experience inspired by artist

Kesiena Wanogho's

investigations of White Supremacist uprisings in America, paralleled with an inquiry into the legacies of liberation movements led by Black femmes. In this exhibition, Wanogho's avatar,

KESSWA

, guides you from the Deep South to the North Star–Detroit–the final stop on the Underground Railroad. Visitors will enter this domain and leap through space, time, and landscape to experience joyful moments of a Black femme vernacular.  
Join us on Friday, September 29, to celebrate our Fall 2023/Winter 2024 Exhibitions! Doors open at 4:30pm with an artist talk and performances from 5:30pm–10:30pm.
After opening four major exhibitions, MOCAD celebrates its seventeenth birthday on Thursday, October 26, by mounting Mike Kelley's Space for Public Good  (MKSPG). Dedicated to community engagement and inspired by the vast nature of community alliances that the iconic Mike Kelley's Mobile Homestead has fostered, the space includes activations in collaboration with Detroit arts and culture groups deeply ingrained in defining community. MKSPG  activates organizations such as Intersectional Press, Cinema Detroit, and the Detroit Recovery Project. It will host a pop-up exhibition featuring work by artists in Progressive Art Studio Collective (PASC), an organization that supports individuals with various disabilities. These activations are a means to spotlight MOCAD's network while continuing to support Community Cares, a series designed to respond to local crises by providing life-saving training to the public.