The Teen Council is a select group of young creatives from metro Detroit that come together to empower local youth and to provide safe space for other teens to have fun and explore the arts. With the help of museum professionals, these teens come together to plan and produce programming for youth and adults.
The Council explores the proposition that teens can collaboratively contextualize the making, understanding, and valuing of art within larger cultural frameworks of community, identity, agency, and teamwork to build strong communities. The democratic process develops skill sets that translate into meaningful careers later in life, whether that career is creative field or elsewhere.
YOUNG PEOPLE'S BIENNIAL OPENING RECEPTION
MOCAD Teen Council is proud to present the second edition of the Young People's Biennial. The opening reception will be January 13 from 6pm to 8pm and all ages are welcome to attend. The exhibition will be on view until January 22, 2017.
The Young People's Biennial is an art exhibition that examines the unique perspectives, emotions, and ideas our youth expresses through their artwork. Teens are often marginalized and misunderstood which leaves their most insightful and creative works largely unseen. This exhibition provides a platform to showcase their art. These young artists were paired with local talented creative professionals who helped guide the creation of their work. Through this we are able to produce an exhibition that encourages our youth to explore their creativity without limiting their freedom to express themselves. View over a dozen works of art made be area-youth who aimed high to create some of the most groundbreakings works of their young careers.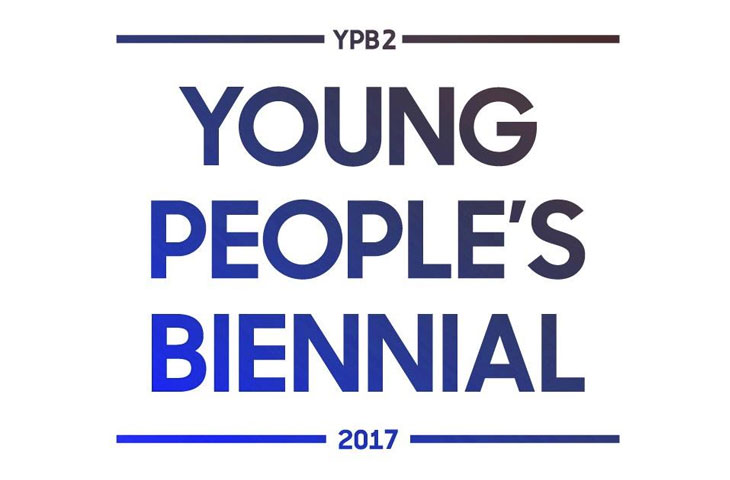 K- 12 Teacher Advisory Board
The K-12 Teacher Advisory Board consist of 8-12 dynamic educators with various backgrounds, to volunteer their time to help with oversight of the MOCAD Teen Council and assists with designing youth centered programming. The board meets 4-6 hours a month to discuss the progress of the Teen Council and ways to steer the teens in the right creative/professional direction.
EB/SS Junior Docents
Each season MOCAD invites students to learn the vocabulary, history, and interpretation of the visual arts in relation to exhibitions at the Museum. Students engage with the public by acting as docents and create visual responses to their experiences. The in-depth and immersive program assists in the development, awareness, and understanding of visual arts in relation to history and cultures.
Past Junior Docent Days:
Sunday, July 28, Noon – 2pm
Saturday, July 18 Noon – 2pm
Thursday, July 23 6pm – 8pm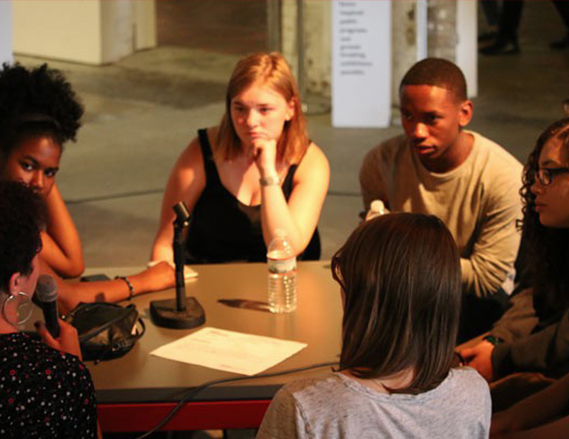 Youth programs are graciously funded by the John S. and James L. Knight Foundation, the Applebaum Family Compass Fund, Neiman Marcus, MGM Resorts Foundation, and the Michigan Council for Art and Cultural Affairs.
The EB/SS Junior Docents and other educational programs are supported by the Edith S. Briskin/Shirley K. Schlafer Foundation.