Detroit: 138 Square Miles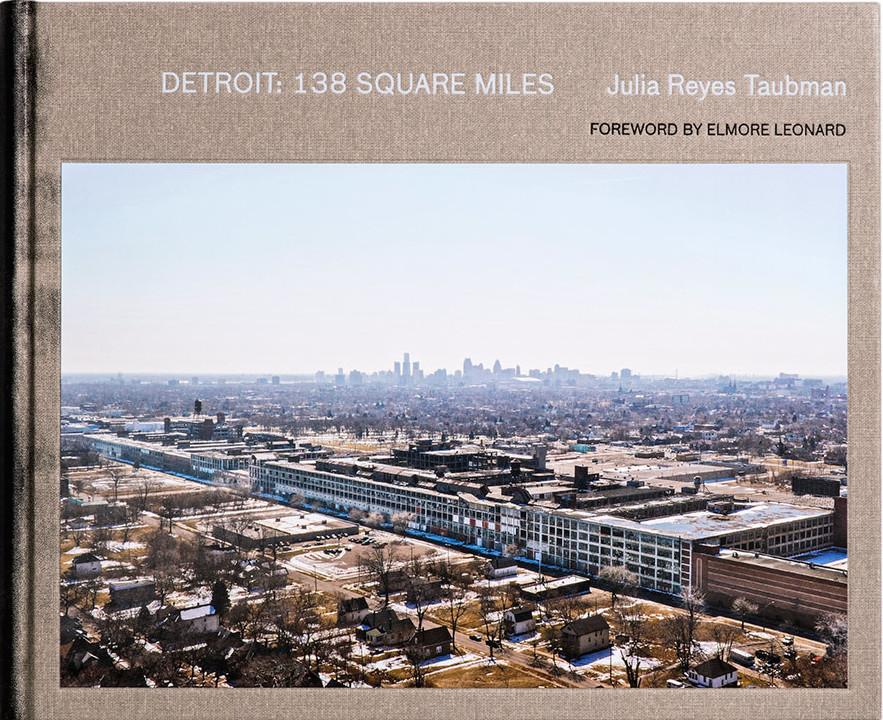 PUBLICATIONS
---
Detroit: 138 Square Miles
Title: Detroit: 138 Square Miles
Authors: Julia Reyes Taubman, Elmore Leonard, Robert Fisherman, and Michael McCulloch.
Photographs: by Julia Reyes Taubman
Forward: Elmore Leonard
Date of Publishing: 2012 (Second Printing) by the Museum of Contemporary Art Detroit
Hardcover
Pages: 480
ISBN: 978-0-9823896-0-7
Cost: $60
Description:
Detroit: 138 Square Miles provides contextual perspective in an extended caption section in which Julia Reyes Taubman collaborated with University of Michigan Professor Robert Fishman and doctoral student Michael McCulloch to emphasize the social imperatives driving her documentation. An essay by native Detroiter and bestselling author Elmore Leonard addresses the social and cultural significance of the post-industrial condition of this metropolis.
Cover Details:
Photograph by Julia Reyes Taubman. Designed in collaboration with Julia Reyes Taubman by Lorraine Wild with Victor Hu from Green Dragon Office, Los Angeles.
EXHIBITIONS ARCHIVE
COMING SOON
BUY IN WHOLESALE
COMING SOON