The Architectural Imagination
February 11 through April 16, 2017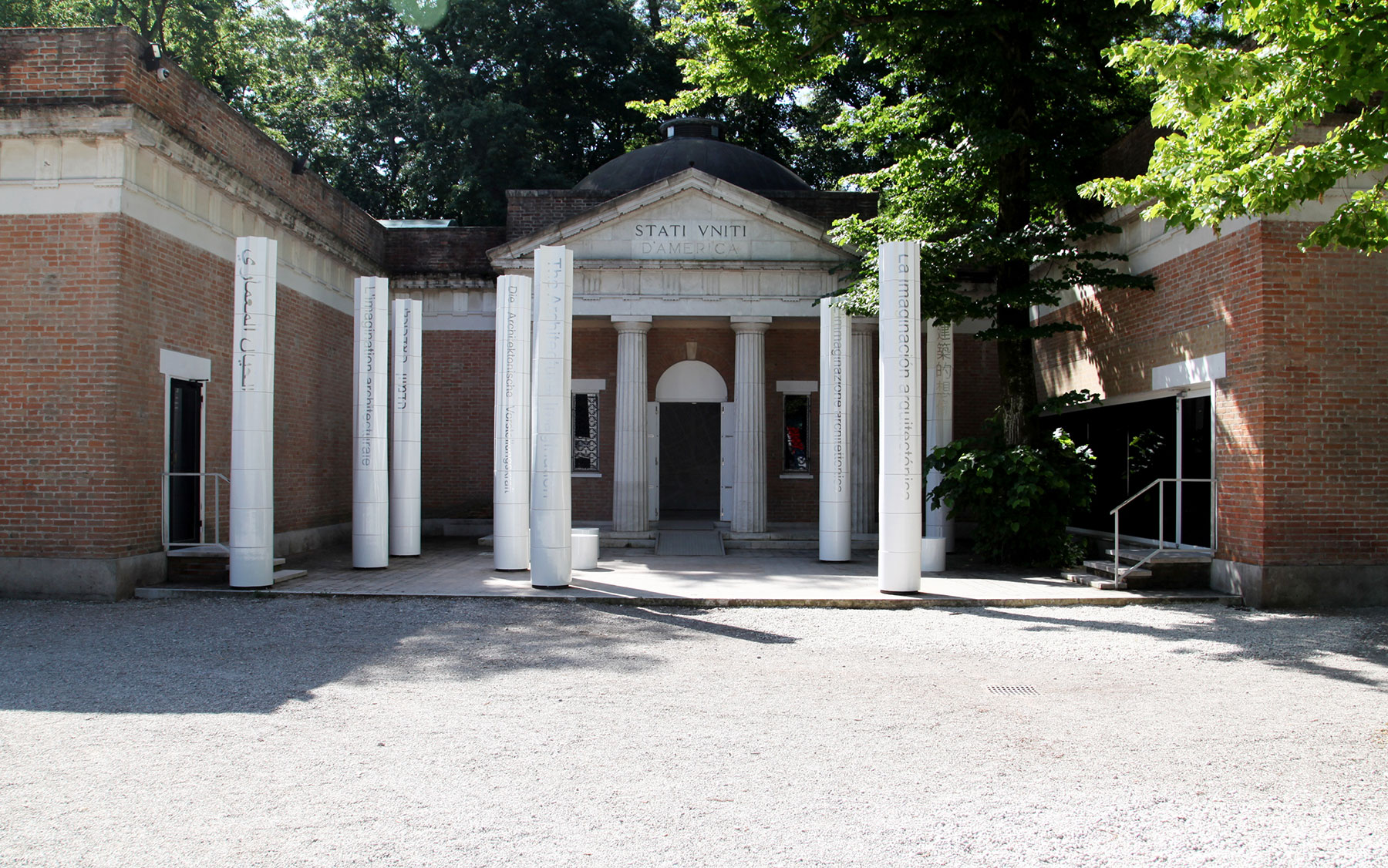 US Pavilion exterior view, 2015, Venice Architecture Biennale, Venice, Italy. Photo: Salam Rida.
The Architects
With the help of an 11-member Detroit advisory board, they also selected four sites for the projects: a lot in Mexicantown, a riverfront post office, parcels along the Dequindre Cut, and the Packard Plant. The architects worked with Detroit residents to understand neighborhood aspirations before devising the programs and forms exhibited here.
The 12 teams of architects were selected from more than 250 submissions.
A(n) Office, Detroit, Michigan
V. Mitch McEwen; Marcelo López-Dinardi
BairBalliet, Columbus, Ohio; Chicago, Illinois
Kristy Balliet; Kelly Bair
Greg Lynn FORM, Los Angeles, California
Greg Lynn
Mack Scogin Merrill Elam Architects, Atlanta, Georgia
Mack Scogin; Merrill Elam
Marshall Brown Projects, Chicago, Illinois
Marshall Brown
MOS, New York, New York
Hilary Sample; Michael Meredith
Pita & Bloom, Los Angeles, California
Florencia Pita; Jackilin Hah Bloom
Present Future, Houston, Texas
Albert Pope; Jesús Vassallo
Preston Scott Cohen Inc., Cambridge, Massachusetts
Preston Scott Cohen
SAA/Stan Allen Architect, New York, New York
Stan Allen
T+E+A+M, Ann Arbor, Michigan
Thom Moran; Ellie Abrons; Adam Fure; Meredith Miller
Zago Architecture, Los Angeles, California
Andrew Zago; Laura Bouwman
Organized for the US Pavillion at the 15th International Architecture Exhibition in Venice, Italy, The Architectural Imagination presents drawings, models, and videos of 12 speculative architecture projects designed for specific sites in Detroit but with far-reaching applications for cities around the world.
As the home of the automobile industry, the free-span concrete factory, Motown, and techno, Detroit was once a center of American imagination, not only for the products it made but also for its modern architecture and modern lifestyle, which captivated audiences worldwide. Today, like many postindustrial cities, it is coping with the effects of a declining population. Nonetheless, having emerged from bankruptcy, there is new excitement in Detroit to imagine the city's possible futures, both in the downtown core and in its many neighborhoods. Believing in the potential of architecture to catalyze change, the curators selected visionary American architecture practices to address these futures.
View of Mexicantown Gallery, 2016, Venice Architecture Biennale, Venice, Italy. Photo: Salam Rida.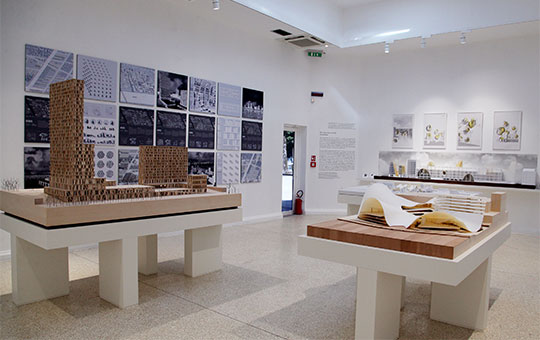 View of Riverfront Post Office Gallery, 2016, Venice Architecture Biennale, Venice, Italy. Photo: Salam Rida

The projects not only demonstrate the value and diversity of the architectural imagination, but also have the potential to spark the collective imagination, and thus launch new conversations about the importance of architecture in Detroit and cities everywhere.
This exhibition is curated by Cynthia Davidson and Mónica Ponce de León.
More Information: www.thearchitecturalimagination.org