James Lee Byars: I Cancel All My Works At Death
February 7 - May 4, 2014


Read about this exhibition here.
State of Exception
February 7 - May 4, 2014

Installation created by Richard Barnes and Amanda Krugliak, photograph Richard Barnes, featured in the New York Times Magazine, July 2013. Originally from the exhibition State of Exception, hundreds of backpacks left behind by undocumented migrants in the Arizona desert; from the archives of Jason De León's Undocumented Project
Ongoing program
Vdrome is an online platform that offers regular, high quality screenings of films and videos directed by visual artists and filmmakers, whose production lies in-between contemporary art and cinema. They are all narrative films and all a minimum of 15 minutes long. Each screening is presented during a limited period of time. Vdrome is on view at MOCAD and online, the program is organized by Edoardo Bonaspetti, Jens Hoffmann, Andrea Lissoni and Filipa Ramos.
Currently Screening:
March 9 - 18
Benjamin Nuel
"HOTEL"
Introduced by Ben Vickers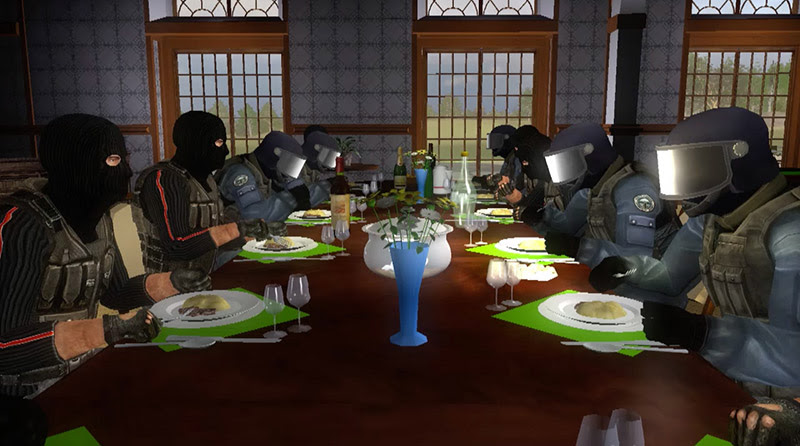 While the world is getting to an end, various characters from war games: terrorists, guerrilla warriors and policemen, find themselves trapped in the peaceful setting of a luxurious countryside hotel maintained by a chicken. Bored and facing their uselessness, they engage in random, idle acts and existentialist interrogations to fill their time.
Read More Here.

Upcoming Vdrome Films

The Museum of Contemporary Art Detroit is a non-profit, tax-exempt organization supported through invaluable contributions from individuals and members. The Richard and Jane Manoogian Foundation provides leading support for the Museum of Contemporary Art Detroit since 2006. General operating support for MOCAD is generously provided by Fred A. and Barbara M. Erb Family Foundation, General Motors Foundation, The Kresge Foundation, Masco Corporation Foundation and The Taubman Foundation. Additional funding for programming and educational initiatives is provided by Edith S. Briskin/Shirley K. Schlafer Foundation. Valuable in-kind support is provided by Dykema. Museum of Contemporary Art Detroit is also supported, in part, by The Andy Warhol Foundation For the Arts, Robert Rauschenberg Foundation, Leveraging Investments in Creativity in partnership with the Ford Foundation, and ArtPlace, a collaboration of top national foundations, the National Endowment for the Arts and various federal agencies to accelerate creative placemaking across the U.S.